NYC sinkhole swallows minivan whole in crazy viral video
New York, New York - As powerful thunderstorms swept through the city on Monday, a giant sinkhole opened up in the Bronx and left one resident without his van.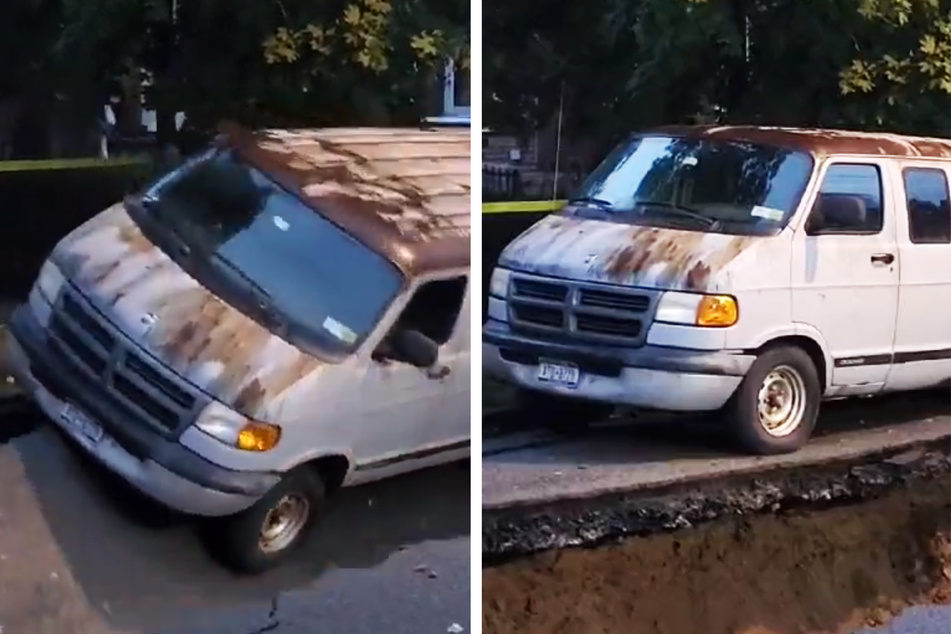 A viral video captured residents watching in awe as the ground splits open on Radcliff Avenue in Morris Park.
As the hole continues to grow, it eventually reaches a van parked nearby and the ground completely gives out beneath it.
The van's owner, Antonio Papadopoulus, watched as the hole eventually swallowed his vehicle whole.
According to The New York Times, the hole measured 58 feet long, 15 feet wide, and 20 feet deep. It also damaged a water main that cut off service to nearly 70 homes in the area.
A spokesperson for the city's Department of Environmental Protection said infrastructure work on the street, which is prone to flooding and had a sinkhole in the same area a year ago, will take "several weeks."

Despite his misfortune, Papadopoulus NBC New York he was actually pretty chilled about the whole situation: "I don't want to be sad or mad or this ... I want to be happy."
Fortunately, no one was harmed in the incident, and the van, surprisingly, was actually able to drive away after being pulled from the hole.
Cover photo: Collage: Screenshot / Twitter / @cmmvelaz