NYC subway's Dancing Is Happiness guy arrested in disturbing footage
New York, New York - New York police arrested beloved subway saxophonist Jazzajilo over an alleged permit issue.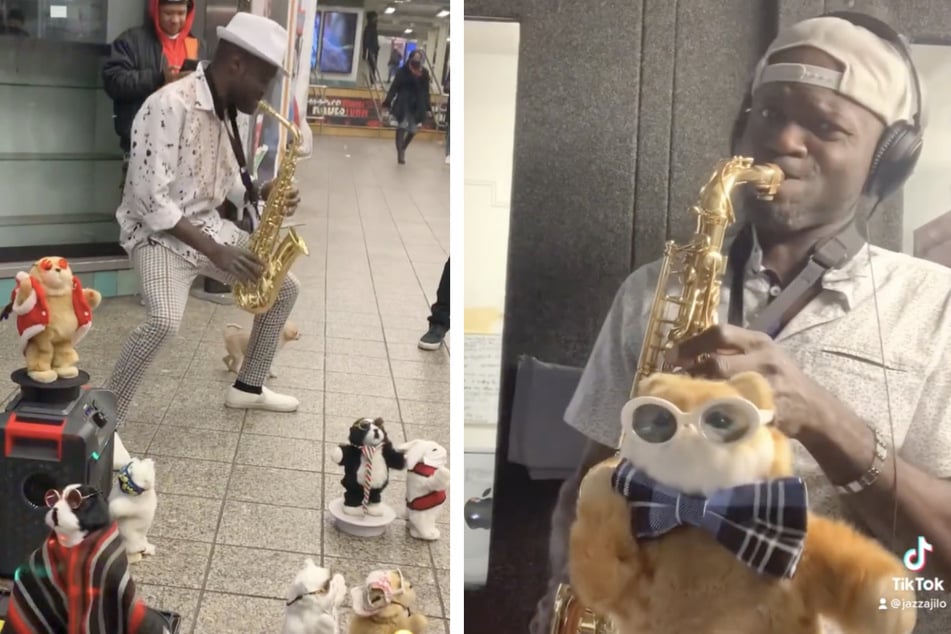 Jazzajilo, known locally as the Dancing Is Happiness guy, brought joy to many New Yorkers with his lively performances, accompanied by dancing stuffed animals.
But on June 23, the artist suddenly found himself arrested at 34th Herald Square, where he said he "had been performing on and off for about five years."
"The police always see me there everytime and they also cheers me on," he explained on Instagram.
Things were different this time around, as video footage shows six officers surrounding the artist at his performance spot in the subway station.
"I'm not committing any crime. I'm not doing anything wrong," Jazzajilo insists as officers violently wrest his saxophone from his hands and detain him for allegedly performing without a permit.
"Help me! I've got four autistic children," Jazzajilo pleads, as the cops drag him away. He was handcuffed and forced to spend a night in jail.
Jazzajilo asks for community support
The musician said he is "emotionally depressed" after the incident, adding that his "body hurts." His saxophone and dancing animals were also damaged.
Jazzajilo has started a GoFundMe page to collect donations to care for his family and cover his legal fees. Within less than 24 hours, he all but reached his goal of $20,000 as supporters rallied to his side.
Jazzajilo's court appearance is scheduled for July 13 at 9:30 AM.
Cover photo: Collage: Screenshots/Instagram/jazzajilo