NYC's last payphone gets the axe
New York, New York - Ring ring! New York City's last standing city-owned public payphone was officially removed from Times Square on Monday.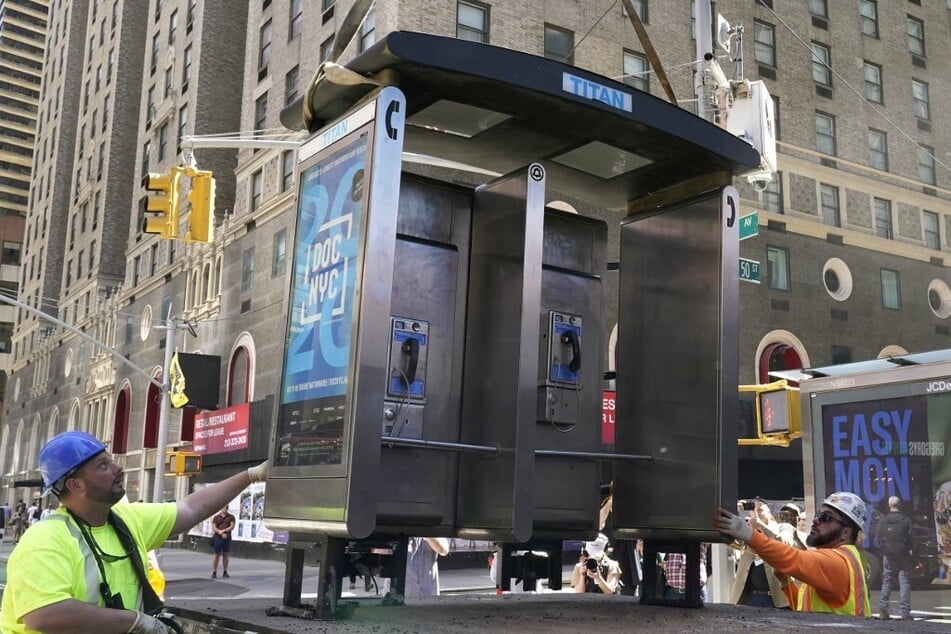 As Bob Dylan once wrote and recorded in the Big Apple, "The times they are a-changin'."
As most things that go out with the trash in New York, the city's last payphone, located at Seventh Avenue and 50th Street, was pulled out of the sidewalk by a crane and hoisted away on a truck.
It will be sent to the Museum of the City of New York for its Analog City: NYC B.C. (Before Computers) exhibit, which displays outdated technology.
Under mayor Bill de Blasio in 2014, the city teamed up with the company CityBridges to build a LinksNYC system to provide public Wi-Fi throughout NYC.
In 2016, they began removing payphones and replacing them with LinksNYC kiosks, which also provide free mobile device charging, domestic calling, and 911 emergency calls.
Manhattan Borough President Mark Levine tweeted, "Truly the end of an era but also, hopefully, the start of a new one with more equity in technology access! @LinkNYC is one great way we are achieving this."
If you ever get a hankering for nostalgia, four phone booths located on West End Avenue in the Upper West side have managed to evade removal permanently.
Cover photo: TIMOTHY A. CLARY / AFP