This year's Rockefeller Center Christmas tree sums up 2020 perfectly
New York, New York - 2020 has been a tough year for all of us. But it seems that it's not just humans who are feeling a bit limp these days.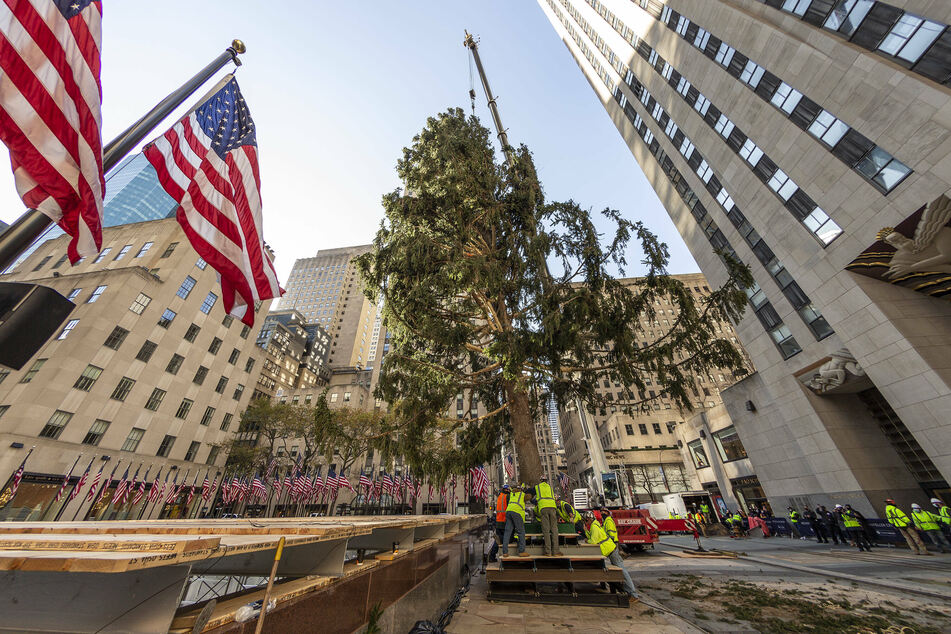 Ahead of the annual Christmas tree lighting ceremony at the Rockefeller Center, this year's spruce was erected on Tuesday – although there was very little erect about it.
Standing at a height of 75 feet and weighing in 11 tons, it arrived on November 14 and everyone's expectations were high.
After all, this year's "chosen one" looked pretty damn good when it was photographed at its home in Oneonta, New York.

But as soon as the wrapping paper came off, it became obvious that the tree had lost some of its luster.
Many were looking to the lighting ceremony as an inspirational source of hope in these hard times, but it seems that the tree could use a little pick-me-up itself. At first sight, it looks as creased and crumpled as a quarantine outfit that hasn't been changed in weeks.
Rob Speyer, the president and CEO of the company that owns Rockefeller Center, focused on the big picture. He issued a statement emphasizing the importance of the nearly 100-year tradition.
"2020 has been a difficult year, but New Yorkers have persevered, and we are determined to come back better and stronger. We are particularly proud to continue the joyous tradition this year."
Tree Lighting Ceremony on TV
Unfortunately, the public won't be able to participate in the tree lighting ceremony this year. But not to worry, there's still a way to see the famous holiday curtain-raiser.

NBC's special broadcast of Christmas in Rockefeller Center will broadcast the moment those thousands of multicolor LED lights and Swarovski crystals light up for the first time.

The event is currently trending on social media, as people look for a much-needed dose of positivity.

Cover photo: imago images / Pacific Press Agency