Wu-Tang Clan's Ghostface Killah opens coffee shop that "ain't nothin' to mess with!"
Staten Island, New York - Rapper Ghostface Killah of the Wu-Tang Clan is embarking on a new business venture, as he celebrated the grand opening of his new coffee shop on Monday with New York City's leaders.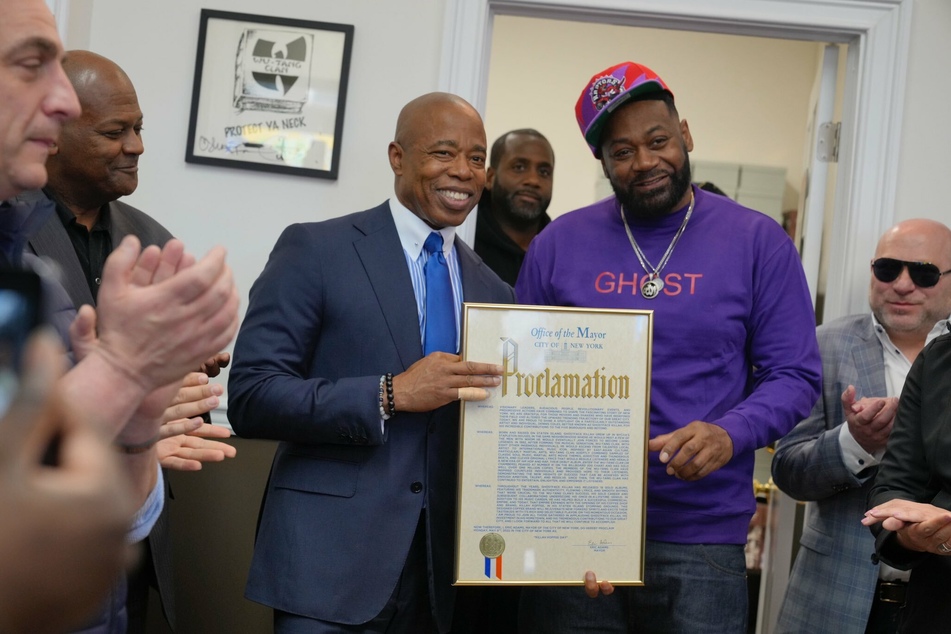 The new joint is called Killah Koffee Shop and officially opened in the West Brighton neighborhood of Staten Island.
Ghost was joined by his co-owners, community members Ross Filler and Shawn Wigs, and city officials including NYC mayor Eric Adams. The group commemorated the moment with a ribbon cutting ceremony.
"Killah Koffee ain't nothin' to mess with!" Adams said in a Tweet, paying homage to a popular Wu-Tang song. "Proud to join Staten Island's own @GhostfaceKillah to celebrate this new small business in the heart of Shaolin."
Adams awarded the rapper and entrepreneur a Proclamation in honor of his contributions to music and new adventure.
"There's so many people coming out here seeing a performer, a young person who grew up here who lived in public housing and went to public school, and now is able to have a business out here; just coming back to the community," Adams said at the event. "That's what it's all about ... Thank you for reinvesting."
Ghost, who is one of the original members of the hip-hop supergroup the Wu-Tang Clan, also celebrated his 52 birthday on Monday.
If you're itching for some Ghost brew and can't make it out to get Shaolin's Finest, Killah Koffee is available for purchase via the company's website.
Cover photo: Twitter/@NYCMayor