Mitch McConnell asks to delay Trump impeachment hearing till February
Washington DC – Senate Republicans don't want impeachment hearings against former President Donald Trump to open until mid-February, Senate Minority Leader Mitch McConnell said on Thursday.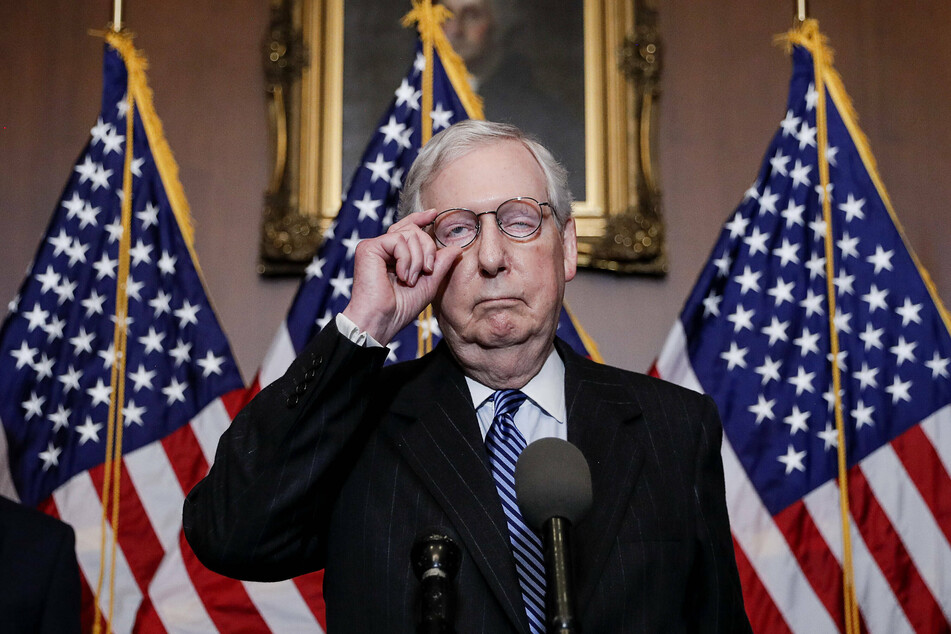 This would mean that all parties had enough time to prepare for the trial, according to McConnell, who said he had suggested this procedure to Senate Majority Leader Chuck Schumer.
The Senate Democrats must approve the schedule.
The Democrats want Trump barred from holding public office for life.
They hold the Republican responsible for his supporters' attack on the US Capitol on January 6. At least five people, including a police officer, were killed.
The House of Representatives has impeached Trump, accusing him of inciting the insurrection against Congress, as the violent mob attacked the Capitol just after one of his rallies in which he used fiery rhetoric.
The action moves to the Senate next.
McConnell has proposed that the House of Representatives should not formally forward its charges against Trump for inciting the insurrection to the Senate until January 28. Then both parties would have a good two weeks until February 13 to submit their respective documents, McConnell said.
After that, the actual Senate hearing, which is similar to a trial in court, could begin.
A later start to the Senate process could also accommodate the new president, Democrat Joe Biden.
The Senate needs to approve Biden's cabinet members and other key appointments. If the Senate were primarily concerned with impeachment, that might make for a slower start to Biden's government and program.
Cover photo: imago images / ZUMA Wire