Leaked video shows Iowa dark money group bragging about voter suppression
Des Moines, Iowa – Democrats in the Iowa state legislature have lodged complaints over a dark money group claiming to be behind several of the restrictive voting laws currently moving through Republican-controlled states.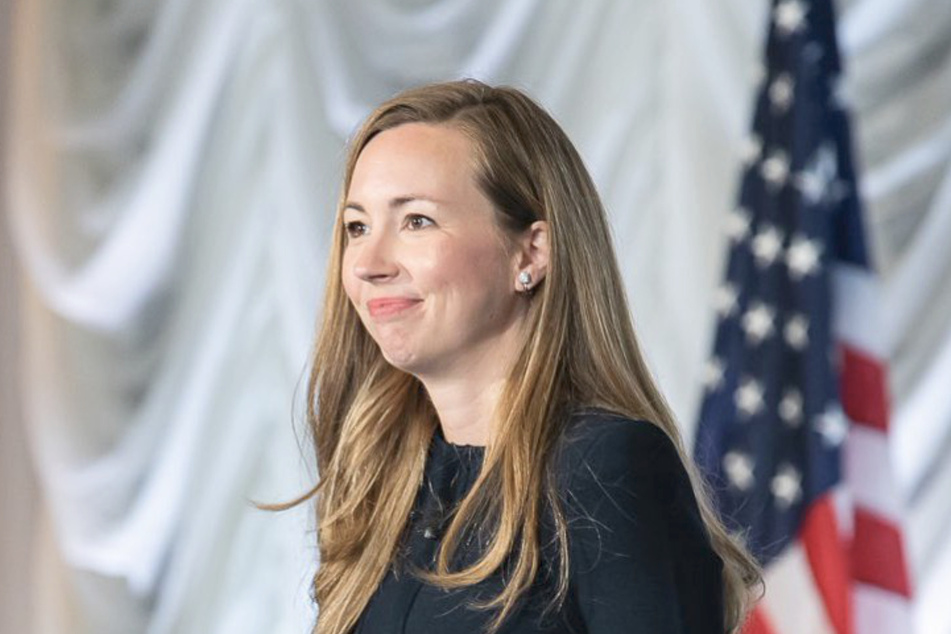 Iowa House Minority Leader Todd Prichard filed complaints against Heritage Action for America for allegedly violating state lobbying rules. The decision came after Mother Jones shared leaked video footage of the dark money group's director Jessica Anderson speaking at an April 22 gathering for top donors in Tucson, Arizona.
"Dark money" refers to unlimited political spending by non-profit organizations with undisclosed donors in an effort to influence election outcomes. There are no limits on this type of spending, so long as the money does not go directly to candidates' campaigns.
At the private Tucson meeting, Anderson claimed the group wrote the parts of Iowa's new voting law, including provisions to cut early voting, limit drop boxes for mail ballots, and strip local election officials of decision-making powers.
"Iowa is the first state that we got to work in, and we did it quickly and we did it quietly," she says in the video. "Honestly, nobody even noticed. My team looked at each other and we're like, 'It can't be that easy.'"
Top Republicans in Iowa denied working with Heritage. "They're either lying to impress their donors or they're in a situation where they're potentially in violation of the House ethics rules," said Republican House Speaker Pat Grassley.
Heritage did not file as a lobbyist in the state. That's why the Iowa Ethics and Campaign Disclosure Board watchdog agency is requesting the group provide copies of any communications they had with state lawmakers.
The ethics board could fine the group up to $2,000 for each instance of wrongdoing.
Heritage is investing in other states too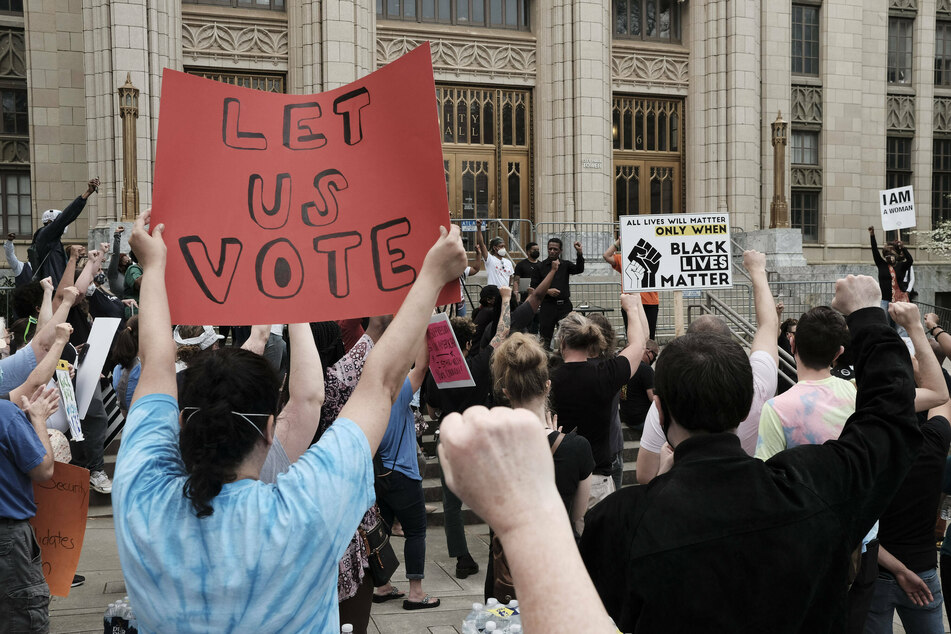 But Heritage's activities aren't restricted to Iowa.
Anderson claimed the group was heavily involved in the drafting of Georgia's restrictive voting law.
She even said she had spoken directly with Governor Brian Kemp, urging him, "Do not wait to sign that bill. If you wait even an hour, you will look weak. This bill needs to be signed immediately."
According to Anderson, Heritage takes a very active hand in promoting suppressive voting laws. "In some cases, we actually draft them for them, or we have a sentinel on our behalf give them the model legislation so it has that grassroots, from-the-bottom-up type of vibe," she explained.
Anderson said Heritage planned to spend a total of $24 million over two years on limiting ballot access in battleground states across the country.
In Texas alone, Heritage claims responsibility for 19 provisions written into the restrictive voting bill expected to pass before the legislative session closes on May 31.
Heritage suggests it is helping to ensure ballot security. "We are going to take the fierce fire that is in every single one of our bellies to right the wrongs of November," Anderson told donors, though actual evidence of voter fraud remains elusive.
Cover photo: Collage: IMAGO / ZUMA Wire, Screenshot/Twitter/jessanderson2