Philly voters do the cha-cha slide all the way to their polling station
Philadelphia, Pennsylvania - Waiting in line is never fun, but waiting in line to vote for hours and hours during a global pandemic really sounds bad. But these early voters from Philly proved that it doesn't have to be a complete drag.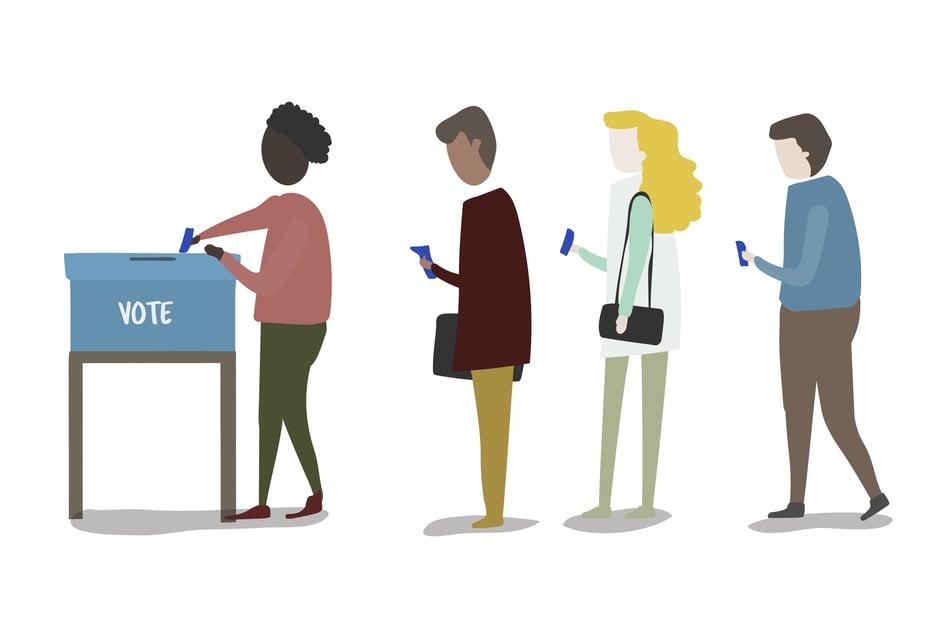 Voters are turning up in record-breaking numbers for early voting in the 2020 presidential election. According to the voter turnout database U.S. Election Project, some 66 million ballots have already been cast.

The huge numbers have led to very long lines, especially in swing states like Texas and Pennsylvania. Some voters in Georgia have had to wait 11 hours to vote.
Tensions around this election are running high. President Trump has called for his supporters to watch the polls for evidence of voter fraud at and frequently called the validity of mail-in voting into question. Experts have also been worried about voter suppression.
A week before the final showdown, a video of people dancing while waiting in line to vote provided some much-needed positivity. The clip drew in a whopping 6.9 million views since being uploaded on Twitter on Sunday. It went viral just in time to remind us there's still some fun to be had, despite all the setbacks and stress.
Voters dance while waiting to vote
The voters are dancing to DJ Casper's Cha Cha Slide, a popular hit from the year 2000. The line dances in unison, following the directions in the song. People are really busting out the moves and the whole scene has an infectious party atmosphere. The internet loved the clip and many users celebrated the energy and the joy on display.
According to Buzzfeed, the soundtrack was provided by a group called Election Defenders and their roving concert project Joy to the Polls, which kicked off early voting in Pennsylvania. They are a nonpartisan coalition working to make sure that voters are "staying safe and healthy outside of polling places across the country and bringing them some joy."
So if you don't know what to do while your waiting in line to vote, see if you can spark some good vibes by showing off your best moves.
Cover photo: 123RF/rawpixel