QAnon movement: one of the most prolific bloggers allegedly identified
Neptune City, New Jersey - Wild conspiracy theories, calls for violence, and a growing membership: the QAnon movement has become one of the biggest threats currently facing the US and its adherents were among the first to storm the Capitol last week. Now one of its most vocal members has reportedly been identified.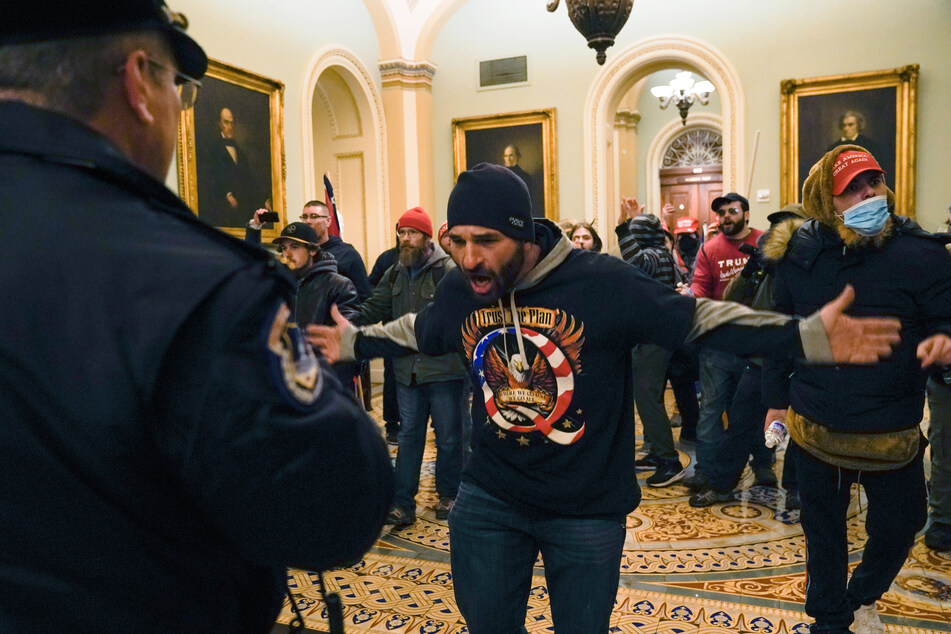 In conspiracy circles he uses the pseudonym "Neon Revolt." He is said to have more than 600,000 followers on the far-right network Gab, spreading wild theories and repeatedly inciting his followers to violence.
According to a Vice report, the man behind the "Neon Revolt" is Robert Cornero Jr., a failed screenwriter from Neptune City, New Jersey.
An organization specializing in fact-checking discovered that a company that was publishing a "Neon Revolt" book about the QAnon movement is registered in Cornero's name and to his family's address.
Back in 2018, Cornero reportedly took an interest in the then-fledgling movement after giving up on his failed Hollywood career.
Shortly after quitting his screenwriting job, Cornero moved back into his family home in New Jersey and created his alter-ego "Neon Revolt."
Mike Rothschild, a conspiracy theory researcher, told Vice, that "Neon is one of the most prominent QAnon influencers in the community, writing extremely long screeds on his blog that tie together countless elements of various plots and conspiracy theories that have nothing to do with each other."
Rothschild continued to describe Neon's persona as a "paranoid and xenophobic embittered screenwriter flying the flag of traditional conservative values in the liberal cesspool of Hollywood."
Cover photo: Manuel Balce Ceneta/AP/dpa