Green steel: How steel production could turn from pollution to climate solution
Washington DC - Steel is responsible for a whopping amount of the carbon emissions contributing to climate change, so the obvious step would be to make it green. Here's why the industry is such a heavy emitter and how one road to making the transition to renewable steel looks like.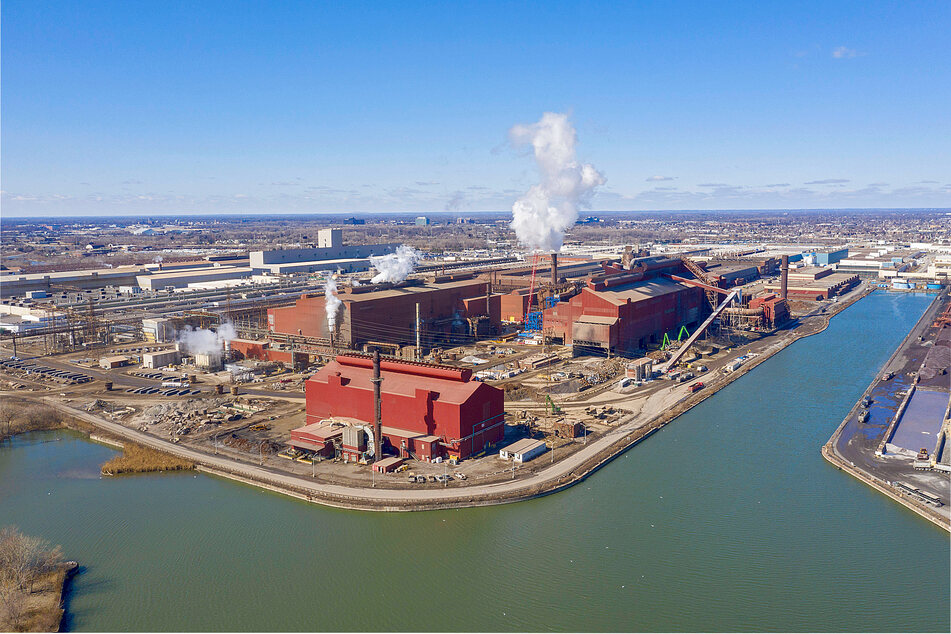 The steel industry is a key part of the modern world, supplying the literal building blocks of cities, infrastructure, and even renewable energy projects needed to stop climate change.
The steel-making process is energy-intensive and still mostly dependent on fossil fuels. As a result, the steel industry is responsible for about 7% of all direct CO2 emissions.
The process for modern steel-making has three main steps. First, coal is heated to create coke, which is added to iron ore and limestone in a blast furnace. Next, a blast furnace melts down the ingredients to make reduced iron.
The molten iron is still too brittle to be useable, due to too much carbon in the mix. A basic oxygen furnace adds oxygen to the brittle iron to remove the excess carbon and make steel.
Each of these steps emits huge amounts of CO2, which needs to change if steel production can ever be renewable and emissions-free.
Steel-making puzzle pieces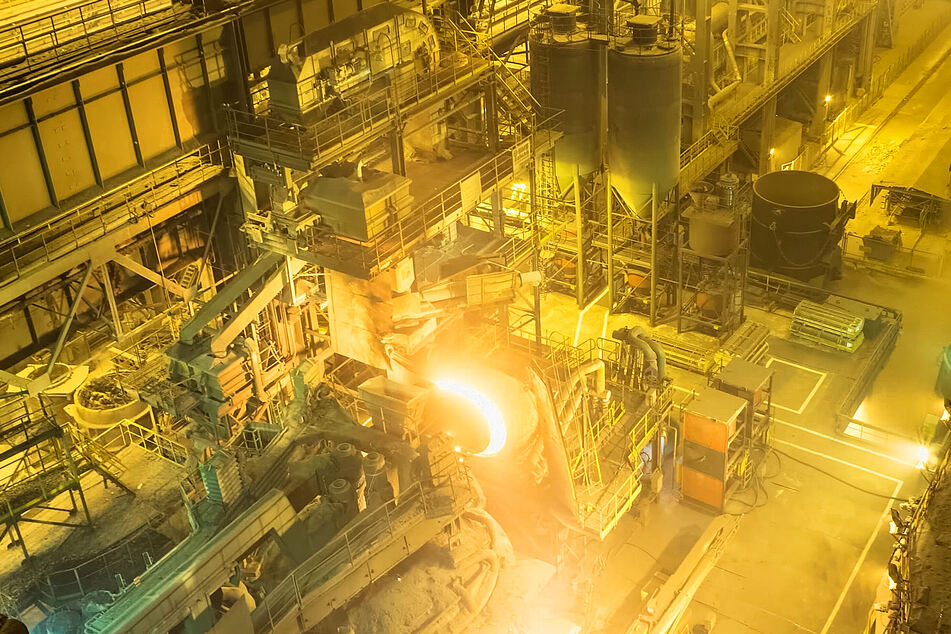 So how can switching to renewable energy possibly work for industries that still rely on burning fossil fuels to create steel and cement?
There are two pieces to this puzzle.
First, hydrogen can do the same job as coke does when making molten iron. Instead of releasing CO2 as a byproduct, it would release water.
The iron produced with hydrogen instead of coke is called "sponge iron", and doesn't need the usual oxygen furnace that is needed to get carbon impurities out of the molten iron.
The sponge iron goes straight into the second piece of the green steel puzzle: the Electric Arc Furnace (EAF).
EAFs are a newer kind of furnace used to make new steel and recycle the old stuff.
The newer kind of steel production can use 100% renewable electricity in each step of the process. Green hydrogen is made from electrolysis, which separates water molecules into hydrogen and oxygen with renewable electricity.
The Electric Arc Furnaces run on electricity, so all they need is their share of renewable electricity, and a supply of sponge iron, in order to make renewable steel.
Right now, companies such as Salzgitter AG in Germany and SSAB in Sweden are already testing fossil-free steel production using renewable electricity and hydrogen, and plan to mass-produce renewably-made steel by 2026.
Despite current use of fossil fuels for most steel production and recycling, new and old technology lights the way forward for the steel industry. A switch to a different type of steel production wouldn't even be a new concept, as metal-makers have been changing and upgrading mass-produced steel technology for centuries.
Cover photo: IMAGO/ZUMA Wire