Hurricane Nicole makes landfall and sweeps across Florida
Vero Beach, Florida - Hurricane Nicole made landfall just south of Vero Beach Thursday, with much of its worst damage already done along a Florida coastline battered by high surf and storm surge that undermined pool decks and at least a few buildings.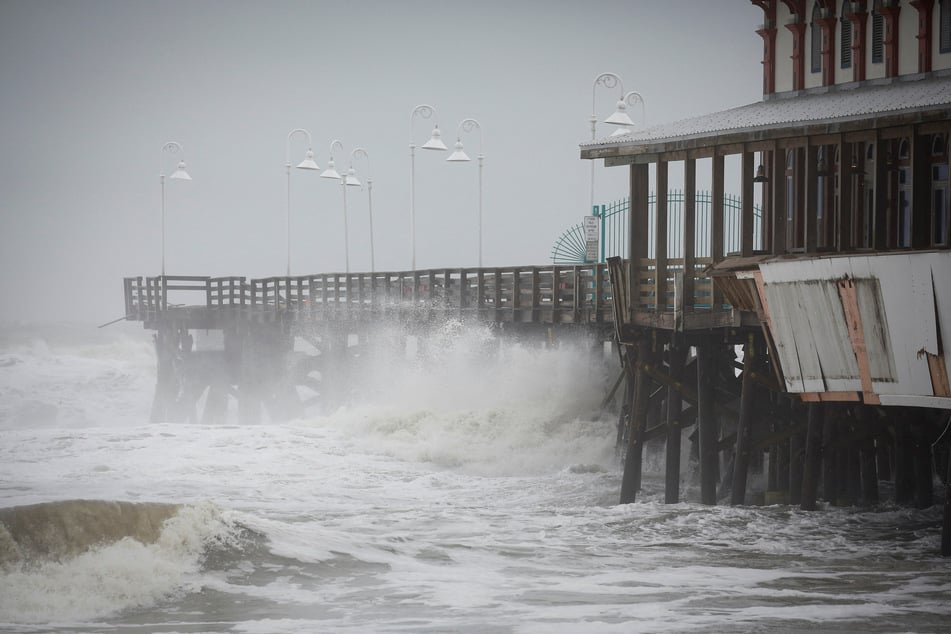 Nicole came ashore as a Category 1 hurricane with 75 mile per hour winds, but almost immediately weakened to tropical storm strength as it moved inland.
Its massive wind field and bands of powerful thunderstorms extended hundreds of miles to the north, bringing gusts up to 60 mph and drenching rains across much of the upper half of the state – from Tampa to Cocoa Beach.
Conditions quickly improved in its southern wake. By mid-morning, there were no storm watches or warnings for Miami-Dade, Broward, or Palm Beach. With the worst of the winds over, Miami-Dade reopened schools Thursday, while dozens of other districts across the state remained closed.
It was far too early to take full stock of Nicole's damage, but four people have been reported dead so far. Hours before dawn, some 127,000 people were already without power across Florida – many of them on Florida's Space Coast, which had endured more than a day of battering winds and waves.
Brevard County, home to the Kennedy Space Center and on the storm's stronger "dirty side," had most of the outages, with nearly 71,000 customers in the dark, according to Florida's Power & Light's power tracker.
Hurricane Nicole devastates communities still recovering from Hurricane Ian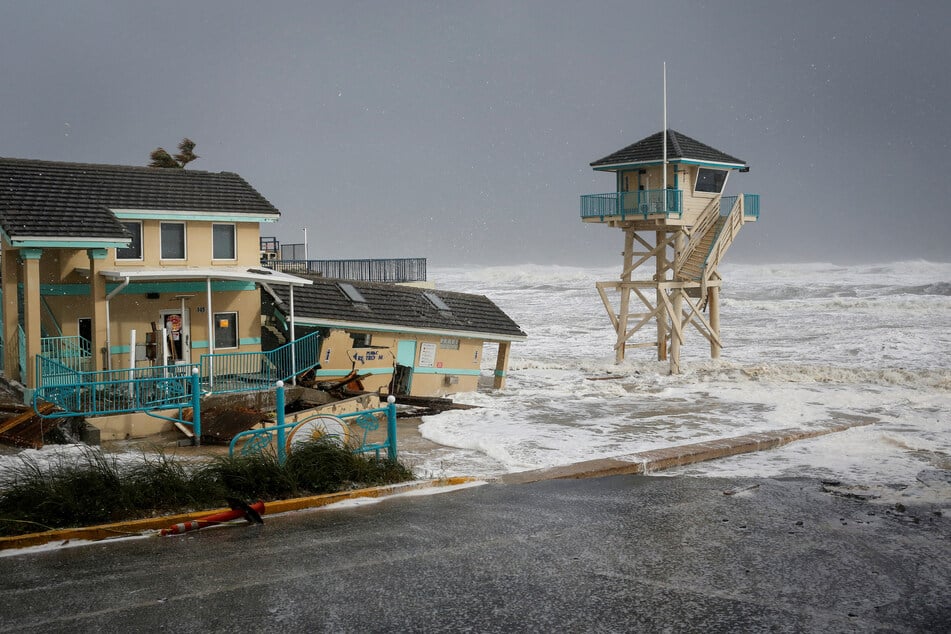 Nicole moved northward through the state and into southwestern Georgia. By Thursday night, it had weakened into a depression, according to the National Hurricane Center.
The storm's heaviest toll will likely be to Florida's beaches and beachside communities. Nicole ate away at beaches and dunes gnawed by Hurricane Ian in September, leading to a round of last-minute evacuations of beachfront condominiums, homes, and a hotel in Daytona Beach Shores, an area already under a mandatory evacuation.
"There have been dozens upon dozens of buildings that have been declared structurally unsafe here along the beach in Volusia County," Volusia County Sheriff Mike Chitwood said. "We are fearful that several of those structures will collapse."
Hurricane Nicole made its first landfall in the north-eastern Bahamas Wednesday, in nearly the same spot Hurricane Dorian ravaged in 2019, and another landfall Wednesday night as it swept across Grand Bahama Island.
There were no early reports of major damage, but there were reports of "extensive flooding" on the island of Abaco.
Cover photo: REUTERS