Powerful earthquake hits Northern California, leaving residents without power
Ferndale, California - A 6.4 magnitude earthquake hit Northern California early Tuesday morning, leaving tons of residents without power.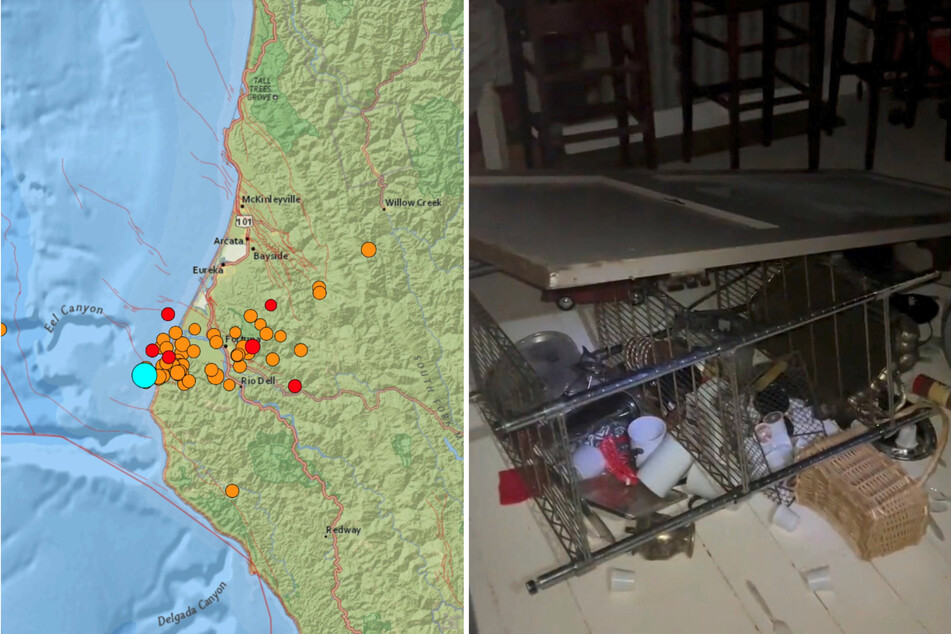 At 2:34 AM, the US Department of Interior's Geological Survey recorded the quake taking place in the Pacific Ocean near the state's coast, about seven and a half miles away from the Humboldt County city of Ferndale.
"Due to a large earthquake, widespread damages to roads and homes are reported throughout Humboldt County," the Humboldt County Sheriff's Office said in a tweet. "Be prepared for aftershocks. Check gas and water lines for damages or leaks. Exercise caution if traveling."
More than two dozen aftershocks have been reported in its wake. Buildings, gas lines, water lines, and roads were also damaged, causing a structure fire in at least one case.
According to poweroutage.org, a site that tracks outages across the country, more than 71,000 outages have been reported in the area.
Videos shared on social media show resident's homes with their belongings spilled all over the floor as they are left in the dark.
Only two injuries have been reported so far as a result of the earthquake - one person that broke their hip, and another that sustained a head injury.
Cover photo: Collage: Twitter/USGS & Caroline Titus via REUTERS