Raptor rant: Dinosaur delivers dire UN warning in video featuring comedy star
New York, New York - A velociraptor took the stage at the General Assembly in New York, in a United Nations video promoting more commitment to the fight against climate change ahead of the COP26 world climate conference in Glasgow.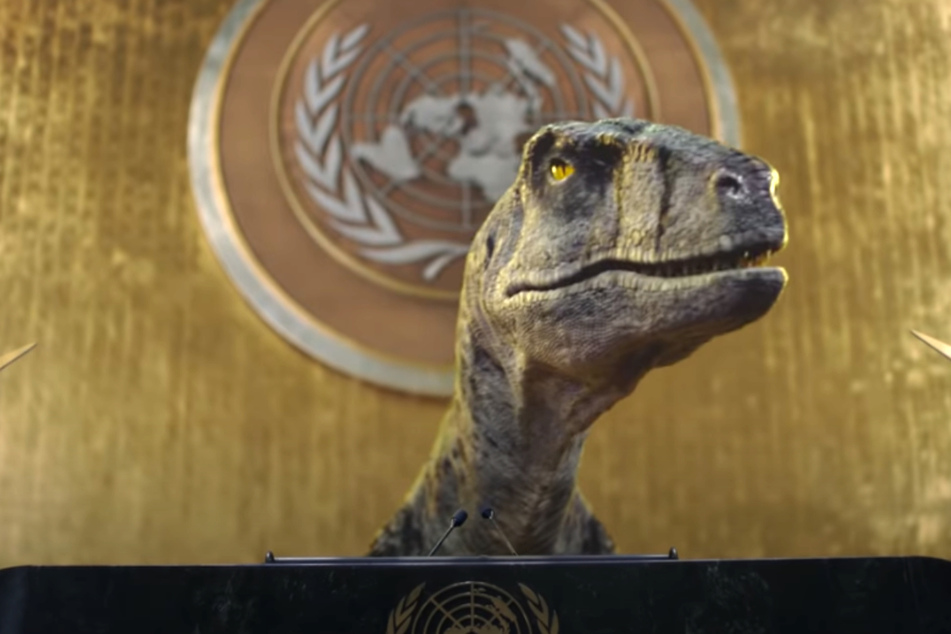 In the two-minute video, the CGI dinosaur enters the packed general assembly and steps up to the lectern.
"Listen to me, people, I know about extinction," says the velociraptor, voiced by Jack Black.
Then he calls on humanity to do more about climate change and avoid going extinct itself. "At least we had an asteroid, what's your excuse?" it quips.
Dinosaurs went extinct about 70 million years ago, most likely because of an asteroid impact.
Jack Black's velociraptor ended its speech with the message: "Don't choose extinction".
It was the first partially computer-animated film made at the General Assembly in New York, the United Nations said.
The international community is still wrestling with tougher climate action before the COP26 world climate conference kicks off on October 31.
In 2015, more than 190 countries agreed in Paris on the goal of limiting global warming to well below two degrees compared to pre-industrial times, if possible to 1.5 degrees. Now, it is a matter of walking the talk.
Cover photo: Screenshot YouTube / United Nations Development Programme (UNDP)