Severe storm system ravages US South, killing at least seven people
Montgomery, Alabama - A severe swirling storm system moving across the US South claimed the lives of at least seven people Thursday.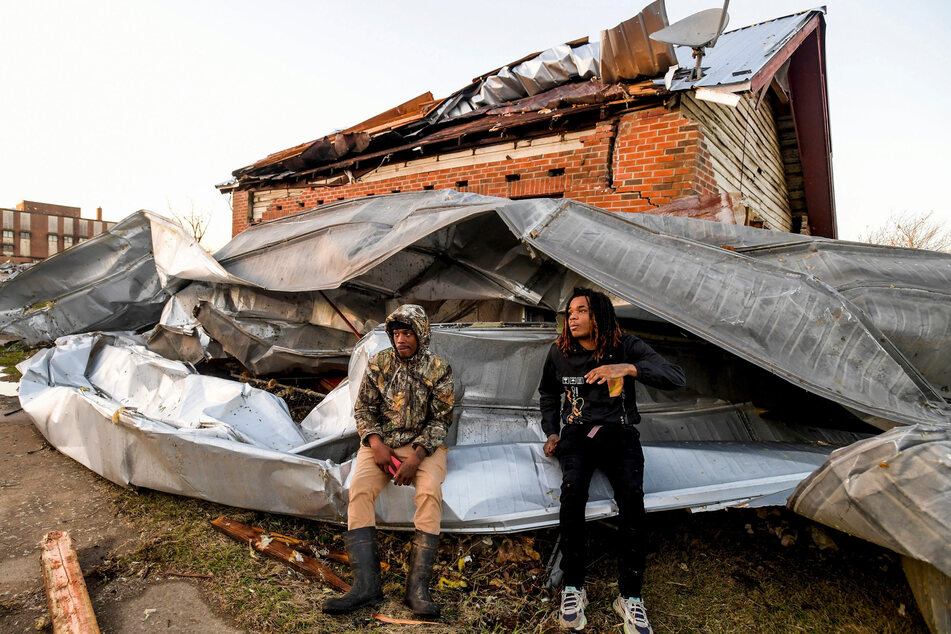 The storm system hit the state of Alabama the hardest Thursday as it blew through the South. There, at least six people were killed, Alabama Governor Kay Ivey shared on Twitter late Thursday night.
The storm system left a trail of mass destruction in Autauga County in Alabama, as well as in the city of Selma, according to emergency services.
Dozens of homes were destroyed or severely damaged, and several people were still missing as clean up efforts began. Many roads in the area had to be closed due to downed power lines in both Selma and Autauga County.
Per the City of Selma's Facebook, citizens were urged to remain inside to avoid the dangerous conditions.
Severe storm brought a series of tornadoes
Nationwide, the National Weather Service reported 33 tornadoes or severe storms on Thursday.
The storm in the South also brought a series of tornadoes. It injured at least 12 people, who were taken to area hospitals, according to the Associated Press.
The seventh storm casualty was in the neighboring state of Georgia. There, a passenger died when a tree fell on a vehicle in Jackson.
Another tornado was also spotted near Atlanta International Airport, which is the largest airport in the US by passenger numbers. Due to the storm, the US Federal Aviation Administration had to temporarily ground flights Thursday for the second time this week.
The storm also knocked out power across the South. Per poweroutage.us, around 60,000 households in Alabama and Georgia were without power Thursday night.
Cover photo: Reuters MICKEY WELSH/USA TODAY NETWORK