Tsunami alerts issued for West Coast after underwater volcanic eruption across the Pacific
Honolulu, Hawaii - Tsunami alerts were issued across the Pacific Ocean to the US' West Coast after an underwater volcano near Tonga erupted on Saturday and sent large waves crashing ashore the island kingdom.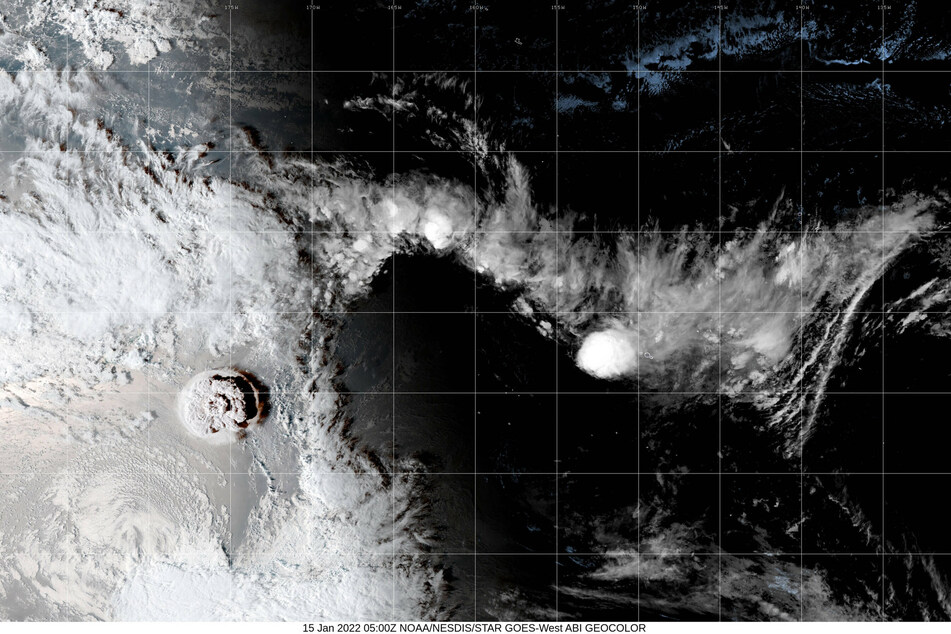 The US National Tsunami Warning Center issued a tsunami advisory for the Alaska, Hawaii, California, Washington, and Oregon coastline on Saturday morning Pacific time.
"Strong and unusual currents are expected along the coast, and in bays, marinas, and harbors," the center tweeted. "Move away from the shore and head to high ground."
Early reports of flooding were reported in Santa Cruz, California.
The giant eruption of the Hunga-Tonga-Hunga-Ha'apai volcano triggered a tsunami in Tonga.
Local media on the island chain reported a downpour of ash, the flooding of properties, and disruptions to phone and power connections, but the extent of the devastation is still unclear.
The Bureau of Meteorology Australia said a four-foot tsunami wave had been observed at Nuku'alofa, Tonga's capital. Tonga's King Tupou VI had been evacuated from the Royal Palace in the capital as many Tongans tried to get to higher ground.
Authorities across the Pacific, including in Samoa, Fiji, and New Zealand, also issued tsunami alerts, warning people to stay away from coastal areas due to the possibility of strong and unusual currents and unpredictable surges.

Hauraki Gulf Weather recorded a 2.3 foot wave at Great Barrier Island, near Auckland, New Zealand following the eruption. New Zealanders took to social media to report they could hear the eruption, which is over 1,200 miles away.
The US National Oceanic and Atmospheric Administration (NOAA) said on Saturday that impacts could also be felt in parts of the country's West Coast and in Alaska.
The volcano also erupted on Friday, when small tsunami waves of up to one foot were first recorded, the Tonga Meteorological Office said.
The volcano was erupting intermittently in late December, but Friday's eruption was about seven times more powerful than the last eruption, Tonga Geological Services said.
Cover photo: Imago/UPI Photo