Researchers go looking for vaquita, the rarest whale on earth
San Felipe, Mexico - Researchers from the US, Mexico, and Canada want to determine the current population of the California porpoise, an endangered whale species in the Gulf of California believed to number less than 10.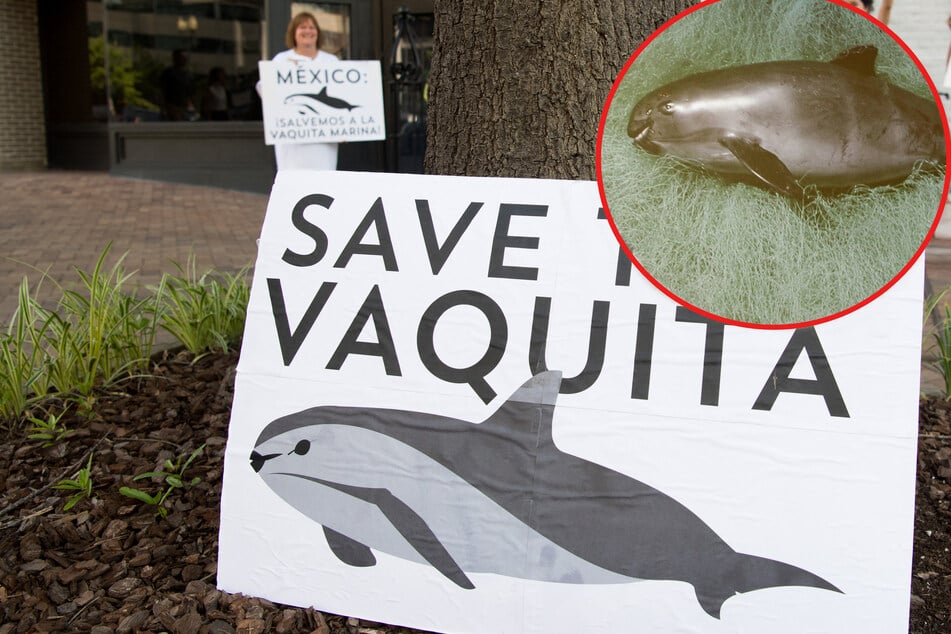 Two observation ships and local fishing boats are to look for the small porpoises in the protected area, the Mexican Ministry of the Environment and the environmental protection organization Sea Shepherd said on Monday.

The animal, also called vaquita, is rarely sighted. According to organizations like Pro Wildlife, there are fewer than 10 specimens remaining.
The scientific mission will now attempt to determine the number of remaining animals as accurately as possible during the search from May 10-27. Experts will use 55 anchored detectors to pick up acoustic signals and powerful binoculars to locate the marine mammals.
With a length of only about five feet and a maximum weight of less than 90 pounds, the vaquita is one of the smallest whale species and is only found in the Gulf of California.
Mexico avoids sanctions by coming up with porpoise proteciton plan
Fishermen there illegally hunt the totoaba, another endangered fish species whose swim bladder fetches extremely high prices on the black market in China as a supposed aphrodisiac and traditional medicine remedy. In the process, harbor porpoises also inadvertently get caught in the nets. What's more, their long reproduction cycle means it is unable to multiply quickly.
Mexico's government was recently asked by the Secretariat of the Convention on International Trade in Endangered Species of Wild Fauna and Flora to submit a plan for the protection of the harbor porpoise in order to avoid international trade sanctions.
After an initial rejection, the plan was recently amended and accepted.
Cover photo: Collage: SAUL LOEB / AFP & IMAGO / ZUMA Wire