SpaceX rocket explodes during test but Elon Musk isn't disappointed
Boca Chica, Texas - A SpaceX rocket exploded during landing on Wednesday after a test flight during which it gained too much speed .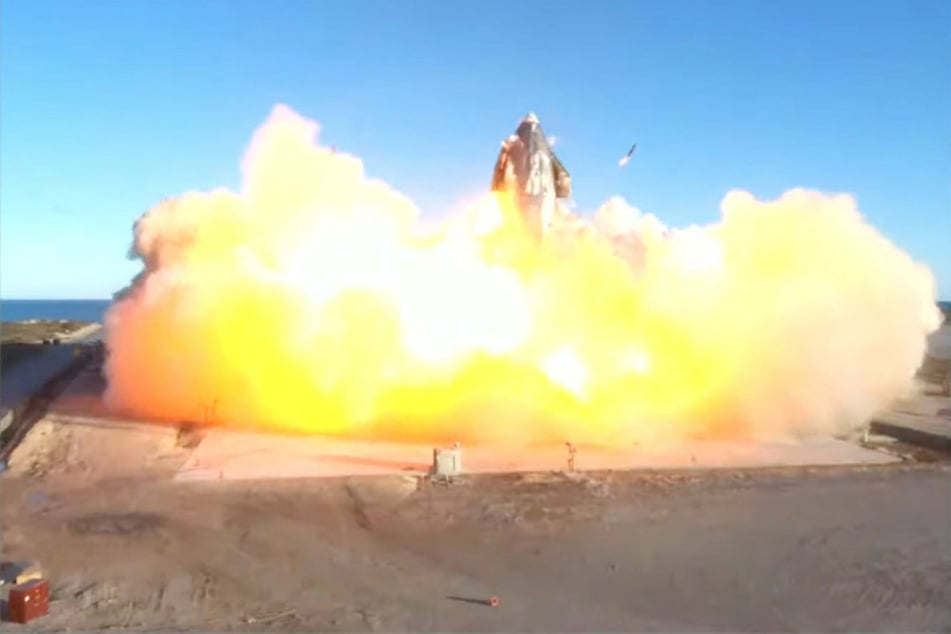 Due to a problem with the fuel system, the speed of the unmanned rocket during the landing approach was too high, SpaceX founder Elon Musk wrote on Twitter.
He said he was satisfied despite the fiery landing: "We got all the data we needed."
The target altitude for the Starship prototype was 40,000 feet, revised down from the initial plan of 60,000 feet.

On Tuesday, a launch attempt had been aborted just 1.3 seconds before the planned start due to a problem with the engine. In previous tests, the prototypes had only been shot up to an altitude of around 500 feet.
The aim of the experiments is to test individual elements of the new rocket.
According to plans by SpaceX boss Elon Musk, Starship will someday transport cargo and people to the moon and Mars.
"Mars, here we come," Musk tweeted after the test on Wednesday.
Despite explosion: Musk comments optimistically on Twitter
The cancellation on Tuesday was triggered by the automatic shutdown of the rocket's engine, SpaceX said.
Musk wants to make Starship completely reusable. In the current Falcon rockets from SpaceX, only some of the stages that land back on earth to be used again.
Cover photo: imago images / UPI Photo