The supermoon is coming – and it will be extra sweet
This June, we are in store for a special kind of full moon. But when is it coming, and how might it affect us?
Since ancient times, the full moon has been an essential part of keeping track of the changing months and seasons. It has also fascinated people because of its mysterious folklore and the spooky superstitions surrounding it.
This month, we'll be able to observe a so-called "strawberry moon." Both the last full moon of spring and the first one of summer are called this because it occurs at the time of year when the sweet berries ripen, according to NASA.
Despite the name, strawberry moons don't necessarily have to be red, although they often have that hue when they rise or set.
On June 14, the full strawberry moon will reach its one of its closest distances to Earth in its orbit, making it a supermoon. Because its orbit is more of an ellipse than a perfect circle, it will appear larger than it regularly looks.
With the average distance from Earth to the moon being 238,855 miles, the moon will be 222,238 miles from Earth on June 14, according to reports.
But what about the effects this full moon could have on us?
Can the moon cause changes in our mood and appetite?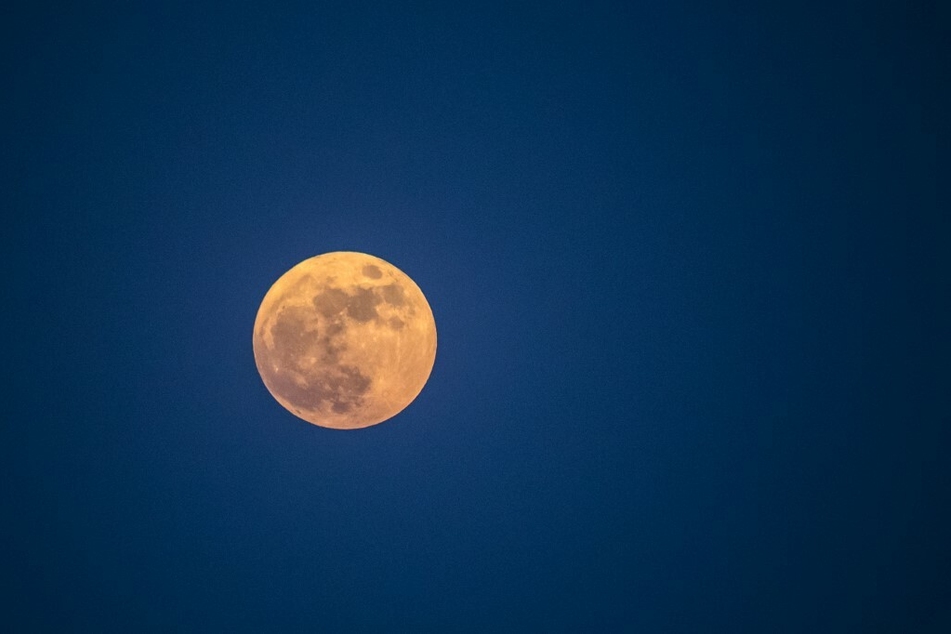 The strawberry supermoon will become full at 7:51 AM EST on June 14, but it can be seen best after dark, of course.

It will be especially impressive to watch as the moon rises above the horizon just after sunset.
Many who believe in the power of astrology know that the individual phases of the moon can have a very strong influence on people.
Full moons have been said to cause sleep disturbances, because the brightness can stimulate the release of serotonin. In extreme cases, some believe a supermoon could even cause an increased appetite and food cravings, or sour mood swings.
On the flip side, there's a reason serotonin is known as a "happiness hormone," and it has a positive on our well-being. That means this strawberry full moon might be able to give us an energy boost.
After the full moon, June 21 will mark the beginning of summer with the summer solstice – the longest day of the year, with more than 17 hours of brightness.
Fun fact: about every 20 years, the strawberry moon coincides with the summer solstice.
Cover photo: 123RF/kdshutterman