Antonio Brown shares fake quote comparing himself to Jesus and The Beatles
Hollywood, Florida - Never one to shy away from controversial sentiments, NFL's Antonio Brown has gone viral yet again for resharing a satirical tweet about his biggest regret: not being able to see himself play football live in action.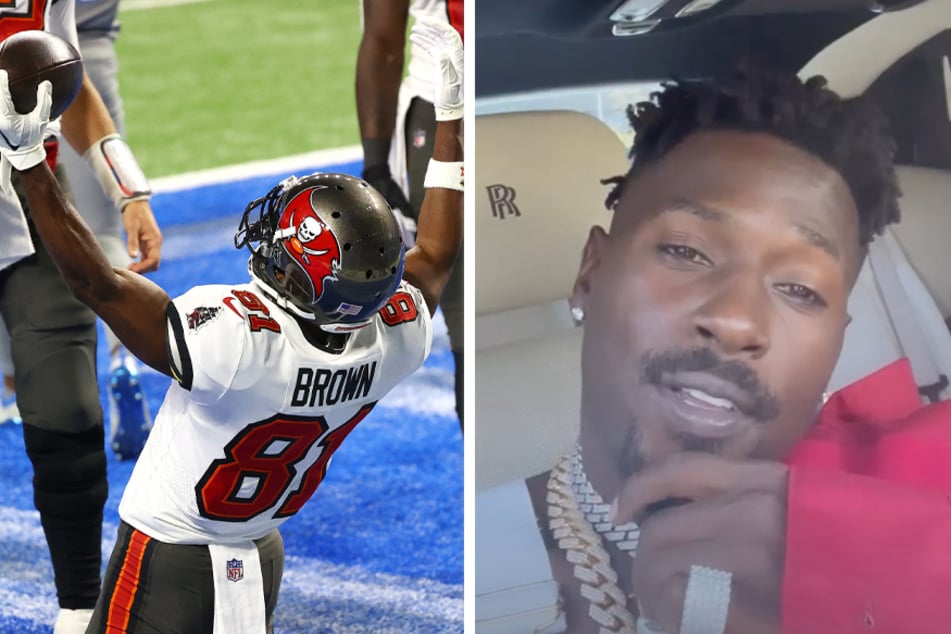 In case you needed reminding, the headline-grabbing free agent thinks pretty highly of himself.
Brown's latest display of self-love came by way of Twitter, with the wide receiver reposting an image with a fake quote attributed to Brown that was originally shared by The Sports Memery, a satirical meme account on Instagram.
The 34-year-old captioned the tweet, "Sincerely AB."
The made-up quote claims that Brown's biggest regret in his football career "definitely doesn't involve taking my shirt off and doing a victory lap around the Jets' stadium mid-game while throwing up the deuces," but rather, "that I'll never get to see me, Antonio Brown, play a game live."
The falsified satirical self-praise continued: "I can't imagine what that was like for you all to see something like that. Like watching the Beatles or Jesus perform at Red Rocks [Amphitheater]."
While Brown seemed to understand and appreciate the joke crafted by The Sports Memery, not everyone picked up on the satire. One user replied, "I can literally name 25 better receivers than you in NFL history, right now without even trying," and supplied a list of players that included Jerry Rice, Terrell Owens, Randy Moss, and Reggie Wayne.
But Will Buikema, executive producer of SB Nation's Secret Base, quote-retweeted Brown and added a hint of much-appreciated sarcasm as the cherry on top: "Jesus did put on a hell of a set at red rocks."
The Sports Memery said Brown's resharing of their satirical masterpiece was "by far my favorite" out of every athlete that's reposted a meme from the account.
Cover photo: Collage: Rey Del Rio / GETTY IMAGES NORTH AMERICA / Getty Images via AFP / Screenshot / Instagram / ab