Mike Tyson repeatedly punches "drunk fan" on an airplane
San Francisco, California - Ever wonder what being hit by Mike Tyson would be like? One airplane passenger found out the hard way.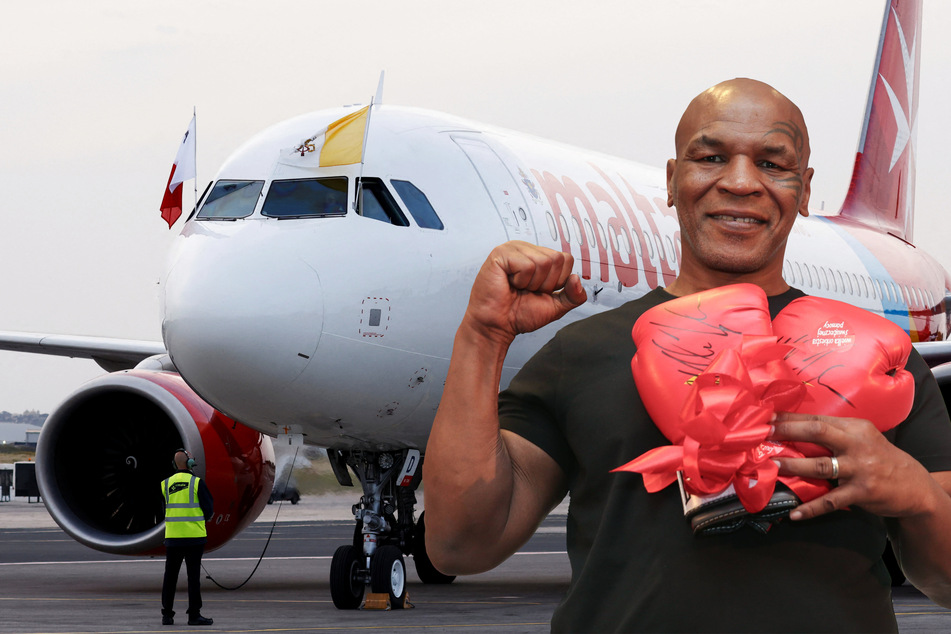 The former heavyweight boxer was filmed repeatedly punching a fellow passenger who was allegedly harassing him aboard an airplane on Wednesday night.

In a video obtained by TMZ, a man seated behind the star on a Jet Blue flight headed from San Francisco to Florida can be seen animatedly talking to and pointing at the boxing legend.
At some point, Tyson seems to lose his cool, as he turns around and begins throwing several punches at the man's face.
The 55-year-old reportedly walked off the flight afterwards in San Francisco, and the passenger is seen showing off his bruises and blood from the blows before seeking medical attention.
A witness explained that Tyson was originally calm with the overly excited fan, patiently asking him to chill after he continued to press him.
TMZ also reported that a source said "the man was extremely intoxicated" and "wouldn't stop provoking the boxer in his seat."
Last month, Tyson faced another incident with an unruly fan who pulled a gun on him at a comedy club, challenging him to a fight. The boxer managed to somehow deescalate the situation by hugging the gunman, who left shortly after.
While Tyson has had past infamous issues with his anger and legal troubles, he has spent that past few years trying to rebrand his image, taking on a more relaxed persona. He attributes his calmer demeanor to regular marijuana use, which has inspired him to launch his own cannabis business with former wrestler Ric Flair.
The passenger reportedly spoke with police after the incident, but charges have yet to be filed against Tyson.
Cover photo: Collage: REUTERS & IMAGO/Newspix