Peter Clarke, top international prospect, chooses football home in the US
Philadelphia, Pennsylvania - The Temple Owls picked up another talented international prospect with Peter Clarke, who announced his commitment to the program.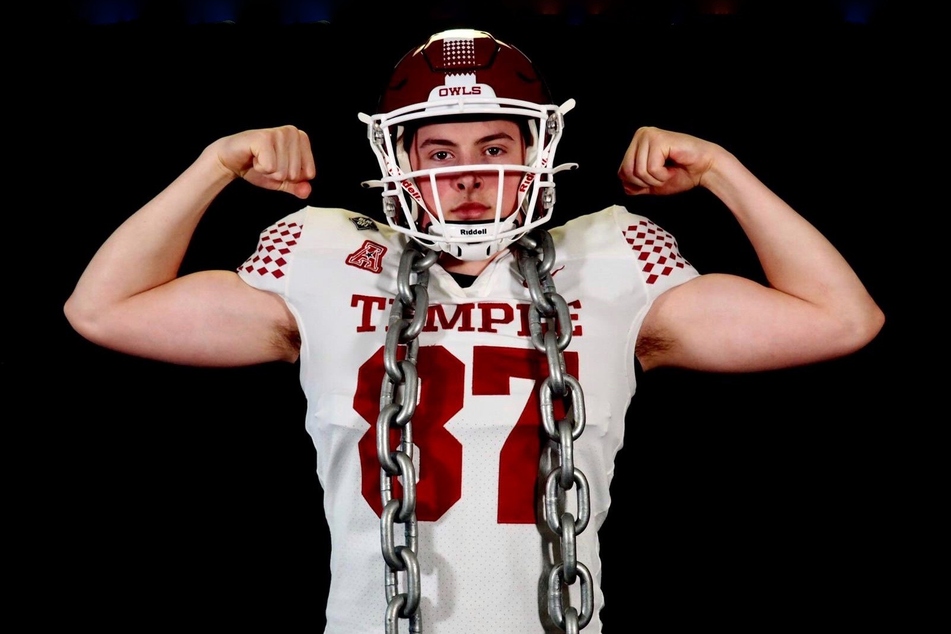 Over the years, Temple has become one of the few top football programs to recruit the best European teen athletes.
On Wednesday, the program added another highly-sought international recruit to its tight-end roster.
London native Peter Clarke, of the United Kingdom-based NFL Academy, committed to the Owls via Instagram live.
Clarke revealed his relationships with the coaches at Temple drove his decision to become the newest Owl.
"I'm coming over to America where I won't be having my family, friends, and teammates," Clarke said. "I will be making new ones. So my relationship with my coaches really drove my decision on where I'm gonna go to."
"Coach Drayton is a great head coach, I believe in what he's doing there," he added. "All in all, it's just a great program. I really believe in them and I can't wait to get there."
Standing at a staggering 6-foot-6, Clarke has become the 16th prospect to commit to the Owls this recruiting cycle, choosing from over 13 division 1 offers, including from Kansas University and Texas-San Antonio.
In addition to Clarke's pledge, the Owls have added several other international players this season, including fellow London native and Houston transfer James Faminu, Penn State transfer Joseph Appiah Darkwa of Germany, and punter Mackenzie Morgan out of Australia.
Cover photo: Screenshot / Twitter / Peter_Clarke87