Albert Pujols surprise pitches to historic MLB debut
St. Louis, Missouri - In big league fashion, two-time World Series champion Albert Pujols has pitched his way into the MLB history books.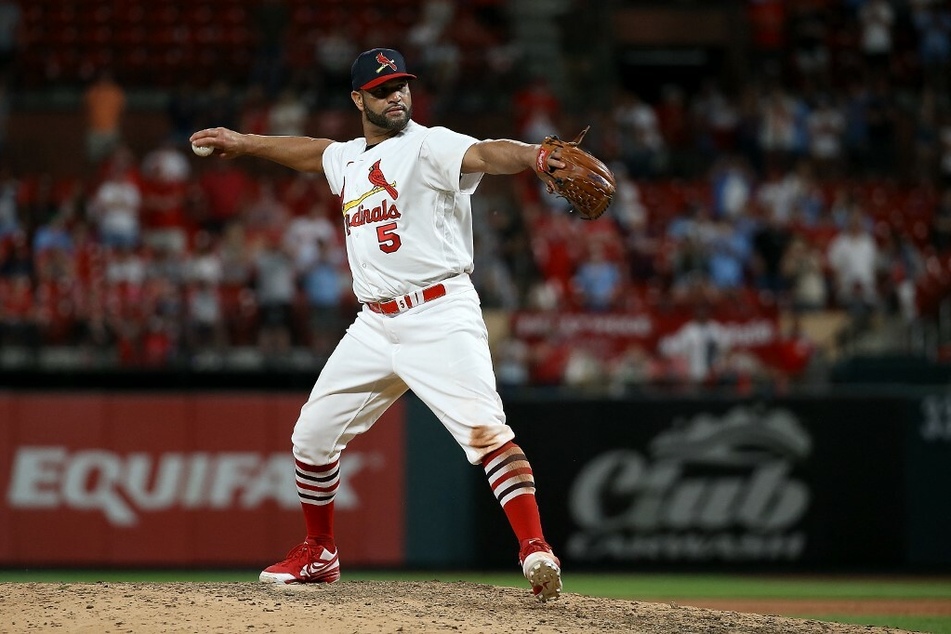 As if the future Hall of Famer didn't have an impressive resume already, 10-time All-Star Albert Pujols of the St. Louis Cardinals made history as the oldest MLB player to make a pitching debut since Lena Blackburne in 1929 for the Chicago White Sox.
At age 42, the legendary first baseman stepped onto the mound for the first time in his 22-year career during the final inning of the team's blowout 15-6 win over the San Francisco Giants on Sunday night.
With the Cardinals leading by 13, Pujols overheard manager Oliver Marmol asking for someone to throw the final inning so the team could avoid using another reliever. Low and behold, the team's designated hitter stepped up to the plate.
Although his pitches topped out at around 55 MPH and he gave up a three-run homer to Luis Gonzalez and a solo shot to Joey Bart, he managed to get the final three outs with plenty of margin to spare.
"That was a dream come true and now I can say I did it and it was fun," Pujols told reporters. "It wasn't fun giving up two bombs, but I think the fans had a good time and I'm sure the guys who took me deep did, too."
Pujols joins Hall of Famer Babe Ruth as the only players in MLB history to hit 600 career home runs and appear in a game as a pitcher.
"I'm pretty sure Babe Ruth didn't give up four runs in his first inning like I did," Pujols joked afterward.
Time will tell if his first MLB game pitching won't also be his last.
Cover photo: SCOTT KANE / GETTY IMAGES / AFP