NHL Playoffs: Lightning strikes again, passing the Hurricanes to move on to the next round
Raleigh, North Carolina – The Tampa Bay Lightning have closed out the Carolina Hurricanes in game five, to advance on to the Stanley Cup semifinals.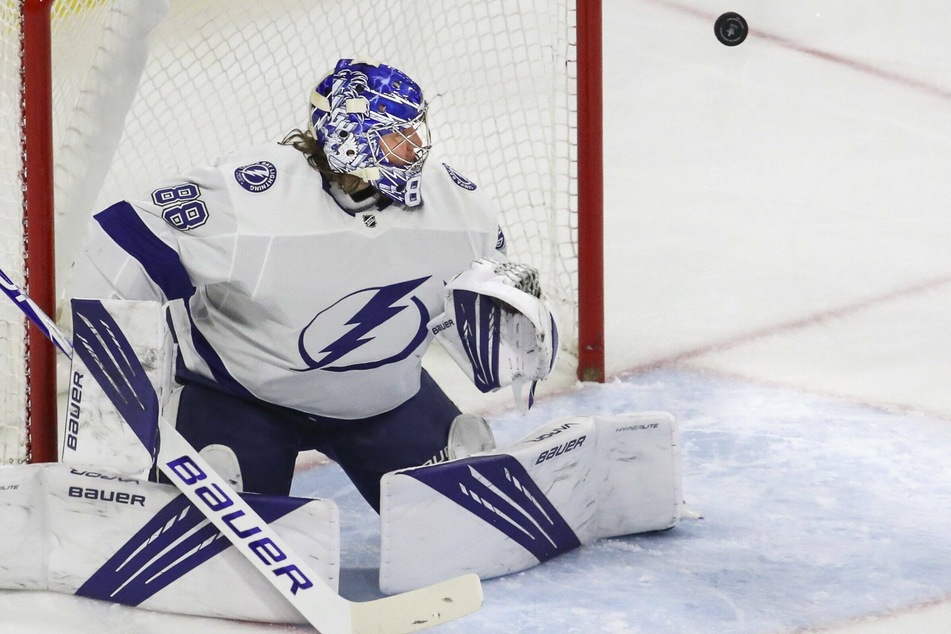 The defending champions were in control on the road, winning game five over the Canes 2-0 to clinch the series and become one of the final four teams left in the playoffs. The Lightning will wait for the winner of the Bruins-Islanders series in round three.
Andrei Vasilevskiy (26) stopped all 29 shots to help lead the Lightning to victory. His shutout win between the pipes was his third-career shutout. This was an exceptional performance for Vasilevskiy, after he allowed four goals in the second period of game five.
Brayden Point got the offense started after a scoreless first period with a power-play goal in the second. Ross Colton scored the insurance goal to seal the win for Tampa in the third as the Lightning played in full control of the action throughout all three periods.
Tampa was the better team on Tuesday night, not leaving many opportunities for Carolina to make a strong push. The Lightning stuck to their guns, playing the puck and not the man as they broke up countless passes and odd-man rushes into their zone. The Canes also simply couldn't cash in on chances to score even with a man-advantage, as they squandered three power-play opportunities that the Lightning offered up.
The Canes fell to the defending Stanley Cup champs, despite finishing ahead of them in the regular season division standings.
The Lightning wait on familiar foes from the old Eastern Conference
In the next round, the Lightning will face-off against either the New York Islanders or the Boston Bruins.
Even though Tampa hasn't played against both teams this season, they are still familiar with these franchises from back when each team had to play against one another in the former Eastern Conference playoffs. Because of the Covid-19 pandemic, the NHL got rid of conference play and has relied upon divisional groupings.
The semifinal round of the Stanley Cup playoffs could begin as early as this weekend.
Cover photo: IMAGO / ZUMA Wire