NHL Playoffs: The Bolts are back in the Stanley Cup Finals after outlasting the Isles in Game 7
Tampa, Florida- The Tampa Bay Lightning are on their way back to the Stanley Cup Finals, after taking care of the New York Islanders at home in Game 7.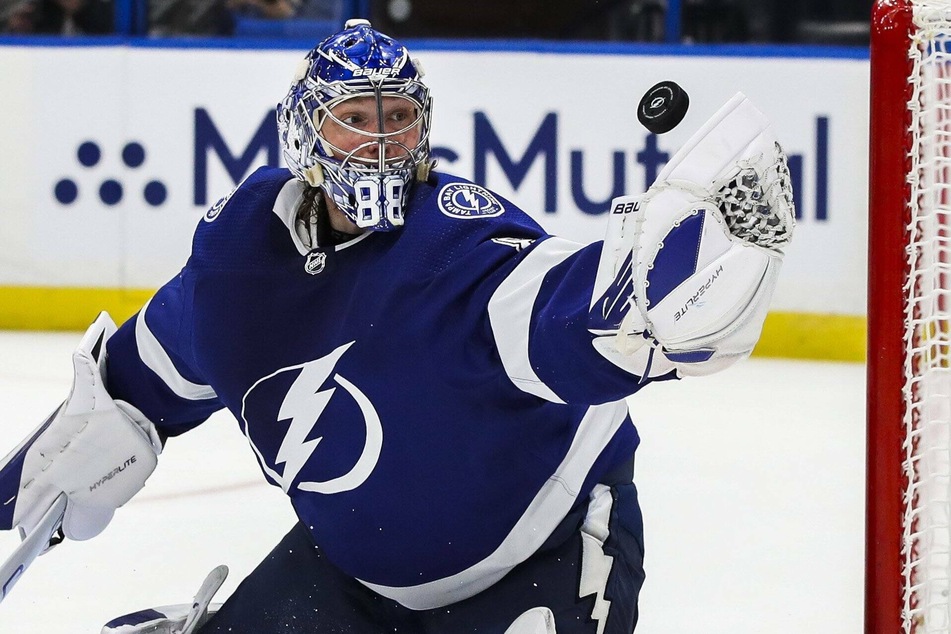 The Bolts have earned their spot in their second-straight Cup Final, beating the Islanders 1-0 in the deciding game of the Stanley Cup semifinals on Friday night. Tampa will welcome Montreal into town for the start of the Stanley Cup Finals next week.

Andrei Vasilevskiy (26) was a wall between the pipes for Tampa, stopping all 18 shots he faced to help his team close out the series on home ice with his fourth playoff shutout this postseason. And he's definitely been the guy Tampa needed to advance, shutting out every team in every round so far in the most important games.
This matchup couldn't have been closer, but the Bolts managed to take advantage of an opportunity that should've gone to the Isles. After a scoreless first period, New York found itself on the power-play in the second, but Yanni Gourde scored a short-handed goal to give Tampa the only lead they needed.
The Islanders skated all over the ice, trying everything they could to even tie the game. But the Lightning stopped them short on nearly every attempt, using every means at their disposal to keep the scoreboard unchanged, up to and including laying out their bodies to block 21 shot attempts.
This was a disappointing loss for the Islanders, and unfortunately familiar territory as they fall short of the Finals yet again to the Lightning.
"It sucks getting back to this point and falling short again," said New York center Mathew Barzal in his postgame comments to ESPN.
Back-to-back championships are on the line for the Lightning
The Lightning now have a real chance to win back-to-back championships, which would make them only the second team to do so in the salary cap era, after the Pittsburgh Penguins in 2016 and 2017. To get there though, Tampa will have to shut down the Montreal Canadiens, who seem to have a knack for upsetting team after team in the playoffs this year.
The Bolts will indeed have to be as quick as lightning to deal with all the hard hits the Habs can hand out.
The Stanley Cup Finals will begin on Monday night with Game 1 from Tampa Bay.
Cover photo: IMAGO / ZUMA Wire