NHL: The Rangers keep on rolling over the Devils for their second-straight shutout!
New York City, New York - The New York Rangers picked up right where they left off, putting down the Devils at home for their second shoutout in a row.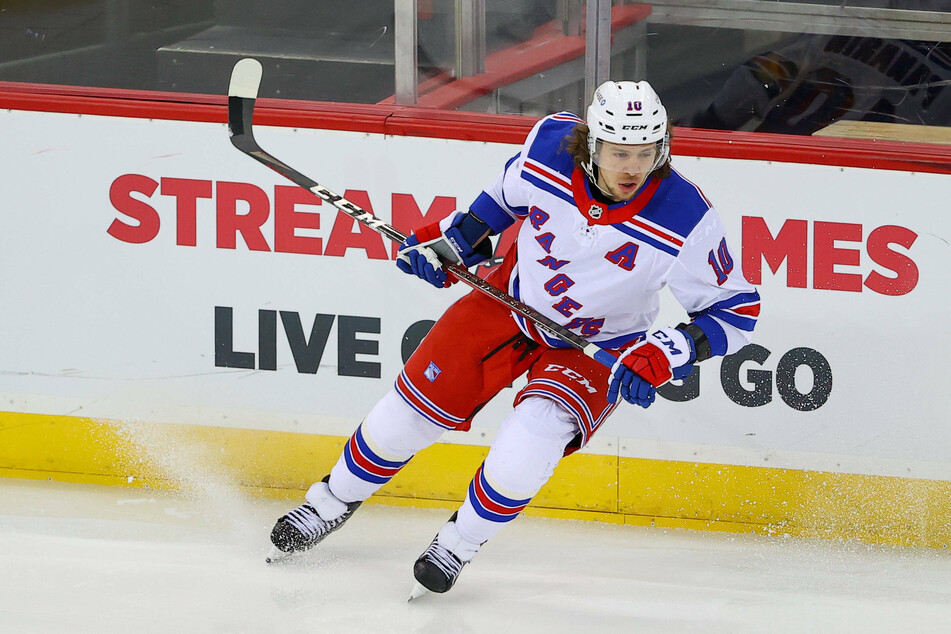 New York goaltender Igor Shesterkin (25) was in net again for the Rangers, getting his second straight shutout on Thursday night once again, against the New Jersey Devils, winning 4-0 this time.
The Rangers definitely seemed to have figured out the Devils much of this season. After losing their first two meetings against New Jersey, they made it four wins in a row on Thursday, all by a margin of at least three goals, plus two straight shutouts.
The Devils just had hardly anything to throw at Shesterkin, who only needed to make 16 saves for his shutout victory. The Rangers, on the other hand, came out firing on all cylinders, scoring three goals in the first period, and just one more in the second leaving them to practically play keep-away in the third.
Artemi Panarin scored twice and had an assist, while the other two goals were scored by Ryan Lindgren and Jacob Trouba. Center Colin Blackwell had a career-high three assists, with Ryan Strome helping out with a couple of assists, too.
These two teams meet again for the third of four games, Saturday afternoon.
Around the NHL
In a rare offensive showing the Sabres shocked the Capitals 5-2, while the Hurricanes were all over the Predators 4-1.
The Lightning struck the Panthers 3-2 in overtime, and the Flyers needed a shootout to get past the Penguins 2-1.
The Maple Leafs have now dropped three straight, losing to the Jets 5-2. And in Detroit, it was an "Original Six" matchup, with the Red Wings beating the Blackhawks 4-1.
The Bruins beat the Islanders 4-1, and the Stars skate to an easy win at home against the Blue Jackets 4-1.
On Friday, the Bruins have a rematch against the Islanders, and the Golden Knights go to Anaheim to face off against the Ducks.
Cover photo: IMAGO / Icon SMI