Panthers' coach quits over revealed role in Blackhawks abuse cover-up scandal
Miami, Florida – Joel Quenneville is out as coach of the NHL's Florida Panthers after new revelations showed the former Blackhawks coach was aware of the 2010 assault allegations against one of his assistant coaches – and did nothing about it.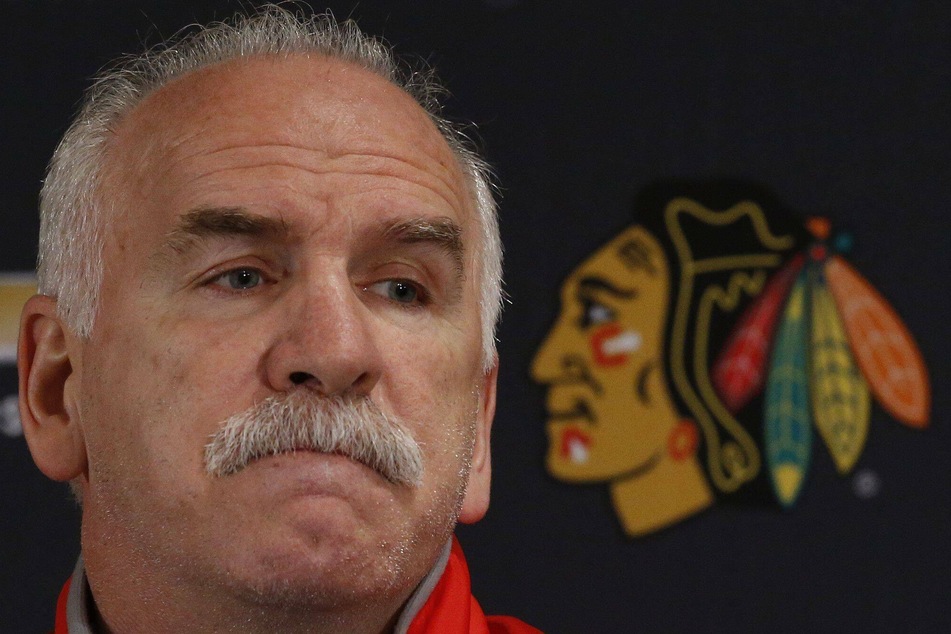 Quenneville (63) resigned as coach of the Panthers on Friday after a meeting with NHL Commissioner Gary Bettman about his role in the ongoing Blackhawks cover-up scandal.
"With deep regret and contrition, I announce my resignation as head coach of the Florida Panthers," Quenneville said in a statement.
A report that was released on Tuesday by an independent law firm on behalf of former left wing Kyle Beach's claims against the team showed that the Blackhawks organization mishandled his sexual abuse allegations against then-Blackhawks video coach Brad Aldrich.
"I want to express my sorrow for the pain this young man, Kyle Beach, has suffered. My former team, the Blackhawks, failed Kyle and I won my share of that. I want to reflect on how all of this happened and take the time to educate myself on ensuring hockey spaces are safe for everyone," Queeneville's statement also said.
The new report that was published by Chicago law firm Jenner & Block, in addition to assertions made by Beach in an interview with The Sports Network's SportsCentre on Wednesday, contradicted any now-former Blackhawks personnel's previous claims of no prior knowledge of abuse or harassment.
This definitely includes Quenneville, who was head coach in Chicago at that time.
This past July, Quenneville told the Associated Press he "first learned of these allegations through the media earlier this summer."

Quenneville was actually made aware of Beach's allegations, the Jenner & Block report said, on the day the Blackhawks beat the San Jose Sharks to reach the 2010 Stanley Cup Final. He was part of a meeting of "senior club management," the report said, to discuss how Chicago should handle the allegation.

"There's absolutely no way that [Quenneville] can deny knowing it ... I witnessed meetings, right after I reported it to James Gray, that were held in Joel Quenneville's office," Beach said during his interview Wednesday.
As part of the report, former Blackhawks general manager Stan Bowman also recalled Quenneville being informed of the allegation, shaking his head and saying, "It was hard for the team to get to where they were, and they could not deal with this issue now."

Aldrich was allowed to stay on through the end of the 2010 Cup playoffs and even took part in Chicago's championship celebration. He was allowed to quietly resign from the team and spent his post-NHL days in serious legal trouble as a volunteer coach at a Michigan high school, where he was convicted of fourth-degree criminal sexual conduct with a student there in 2013.
He's now a registered sex offender in the state of Michigan.
Chicago fired Quenneville in 2018 due to the team's lackluster on-ice performance, but for nothing remotely related to Beach's situation.
The Florida Panthers then hired him on a six-year deal in 2019.
It was only a matter of time before it caught up to Quenneville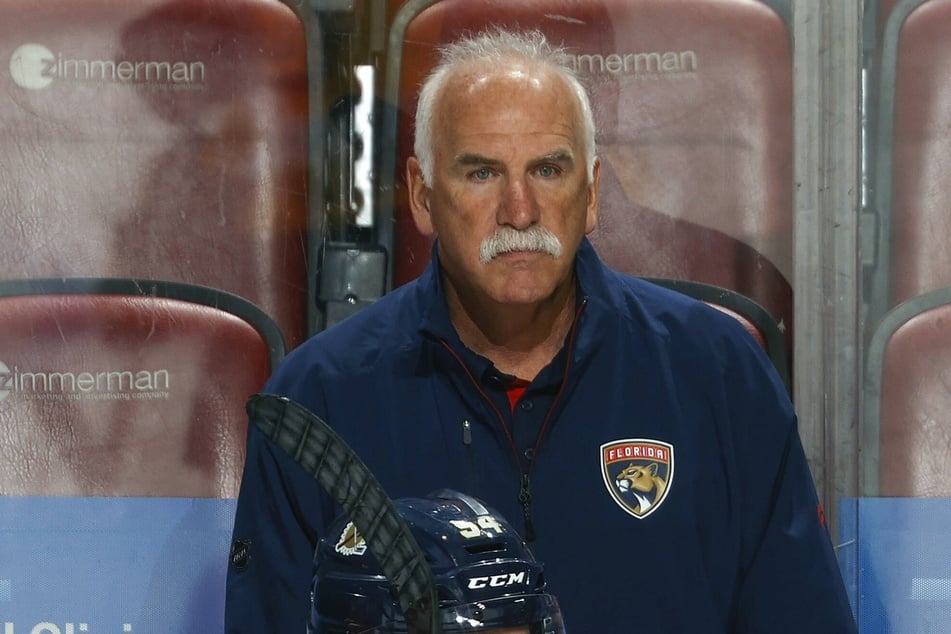 During the fallout of the new report, which definitely seemed like it was going to affect all parties that were involved, Quenneville still had a job earlier in the week.
That was, until he met with Commissioner Bettman in New York City.
Quenneville made a statement to the AP on Wednesday and was still allowed to coach later in the day, but he did not speak to reporters following the Panthers' 4-1 win at FLA Live Arena in Sunrise. Instead, general manager Bill Zito read Quenneville's statement in the former coach's place, and did not take questions.

Panthers CEO Matt Caldwell and Zito were both in the meeting with Bettman in New York, ESPN reported.

"It should go without saying that the conduct described in that report is troubling and inexcusable," CEO Matt Caldwell said in a separate statement after the meeting.
"It stands in direct contrast to our values as an organization and what the Florida Panthers stand for. No one should ever have to endure what Kyle Beach experienced during, and long after, his time in Chicago. Quite simply, he was failed. We praise his bravery and courage in coming forward."
Earlier this week, Bowman stepped down as GM in Chicago and Al MacIsaac stepped down as the Blackhawks' senior vice president of hockey operations.
It left Quenneville and current Winnipeg Jets general manager Kevin Chevelayoff as the only attendees of the reported 2010 meeting left in question of responsibility.

Chevelayoff appears to have dodged the bullet for now, and will remain as the Jets' GM, after meeting with Bettman Friday morning, as reported by ESPN.
The Panthers said an interim coach will be announced in the near future.
Cover photo: imago/Icon SMI