Rangers fan arrested after knocking Tampa Bay fan's lights out in viral video
New York, New York - Madison Square Garden has banned a New York Rangers fan for life after a viral video showed him brutally knocking out a Tampa Bay Lightning fan in the face following Thursday's Game 5 of the NHL Eastern Conference Final.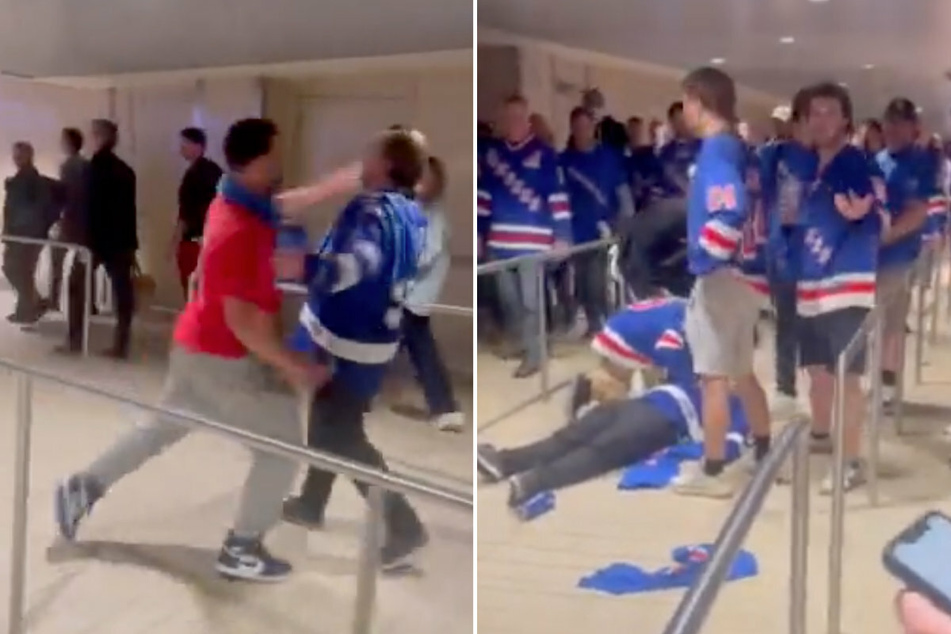 After the Rangers' 3-1 loss to the Lightning, which leaves their season hanging by a thread, people were streaming out of the arena when a very one-sided fight between two fans of the opposing teams broke out.

A viral video uploaded to Twitter shows the Rangers fan walking in front of his Tampa Bay counterpart, before suddenly turning around and throwing a vicious left hook, knocking the man out cold like the other side of the pillow.
The victim, wearing a Lightning jersey, hits the ground immediately and remains immobile.
According to the New York Post, the attacker – identified as 29-year-old James Anastasio of Staten Island – attempted to run away after the incident. An eyewitness who tried to stop him from fleeing was then himself hit in the face.
Anastasio was arrested and charged with two counts of assault, two counts of disorderly conduct, and two counts of harassment. Both victims turned down medical attention.
Madison Square Garden released a statement saying the incident is now a criminal matter and confirming that Anastasio will be banned from all its venues for life.
An investigation is still ongoing and it's unclear if MSG security intervened.
Cover photo: Screenshot/Twitter/Scott Kaplan