Release the Kraken! Macklemore and Marshawn Lynch get in on the hockey game
Seattle, Washington - The Seattle Kraken hockey team announced Monday that former Seattle Seahawks runningback Marshawn Lynch and rapper Macklemore are officially minority owners of the team.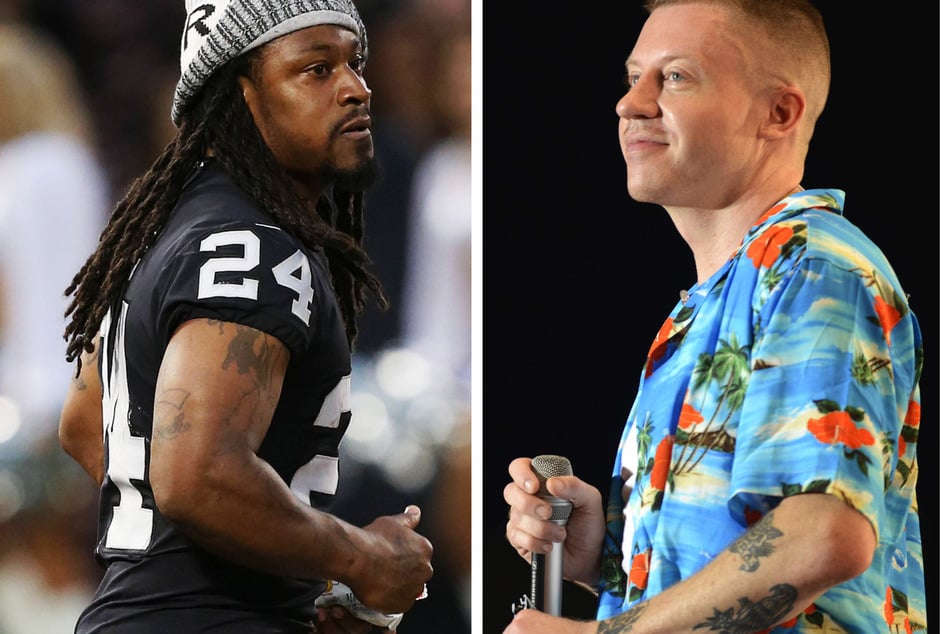 "Release the Kraken!" as the team's fans would say.
The two stars have joined the Kraken Investor Group, which is led by founder and majority owner David Bonderman and chair of the team's executive committee Samantha Holloway.
"We are now adding two hometown heroes, who share our values and desires, to give back to this great city and continue to make hockey a sport for everyone," Holloway said.
Seattle's newly renovated Climate Pledge Arena will house Kraken games and other events, including live music. The two celebs will lead "initiatives to connect with hockey fans, music lovers, and community members."
Macklemore is a Grammy-winning rapper and native of the city who said he has been a "Seattle sports fan through and through" for his entire life.
"It's really the spirit of the city in so many ways, and to be a part of that new era that is the Kraken, that is the NHL in Seattle, that is the new arena, to do that was a no-brainer in terms of the opportunity," he added.
He also cofounded a youth development program for the city called The Residency.
Lynch is a retired NFL player who spent seven of his 12 seasons on the Seahawks and helped the team win their first Super Bowl in 2014. He started the Fam 1st Family Foundation, which helps underprivileged youth.
"It gives me another chance to get a ring after helping bring the first NFL one to the city. And if you thought I was goin' somewhere, nah Seattle, I'm here! Stand up!" Lynch said.
The Krakens take on the Ottawa Senators on Monday night, and Lynch and Macklemore are planning to be there to celebrate.
Cover photo: Collage: IMAGO/Icon SMI & Future Image