Apple designs "iMask", but it's not for everyone
Cupertino, California - A big part of the Apple brand is its distinctive design so it should come as no surprise that this style even applies to masks. The tech giant is producing its own Apple Face Mask, but fans will be disappointed to hear it's not for public consumption.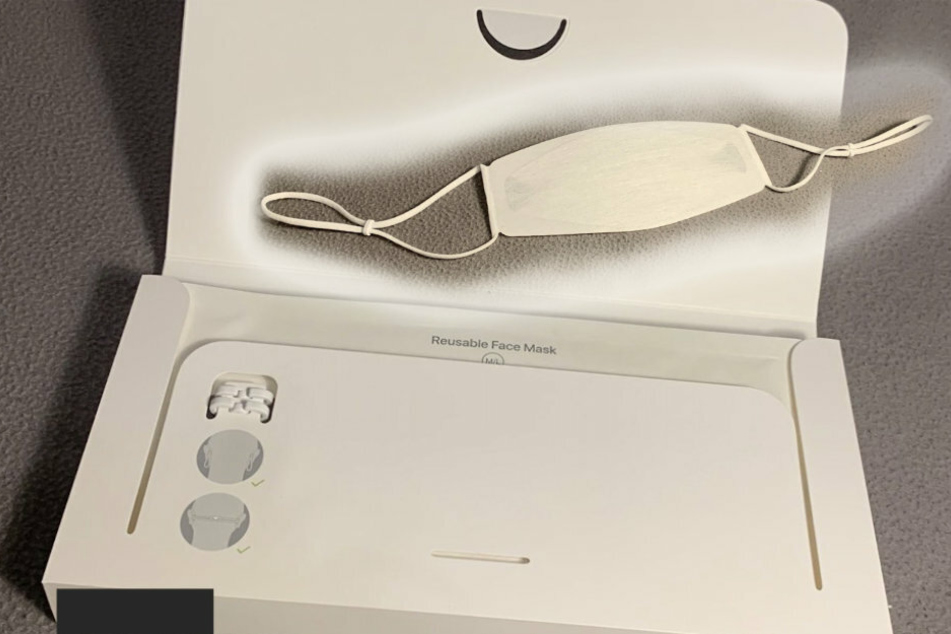 The Apple Face Mask was developed by the same team who gave the world the iPhone and the iPad.
Journalist Mark Gurman shared a photo of the typically elegant product on Twitter.
The company will be distributing the protective gear exclusivelyto its employees in the next two weeks, according to Bloomberg.  
The mask features three layers for filtering particles coming in and out. It can be washed and reused up to five times. 
Apple is already working on an improved model. The ClearMask is the talk of the town in Silicon Valley because it would be the first completely transparent surgical mask to be approved by the FDA. See-through masks are convenient for hearing impaired people who need to read people's lips. 
Before the Apple Face Mask, the company provided its employees with standard fabric masks. 
To the disappointment of some social media users, the mask doesn't come with any extra features. It also doesn't come in different colors or require a special adaptor.
It is simply designed to keep its employees safe. Apple also made sure to use alternative materials, so that it wouldn't be taking away personal protective equipment from medical staff. 
Cover photo: Twitter/Bildmontage/markgurman