Apple unveils new iPads, Apple Watch, and iPhones!
Cupertino, California – Customization, power, and environmentally-conscious designs reigned supreme at Apple's livestream event, which announced their brand-new products in California on Tuesday.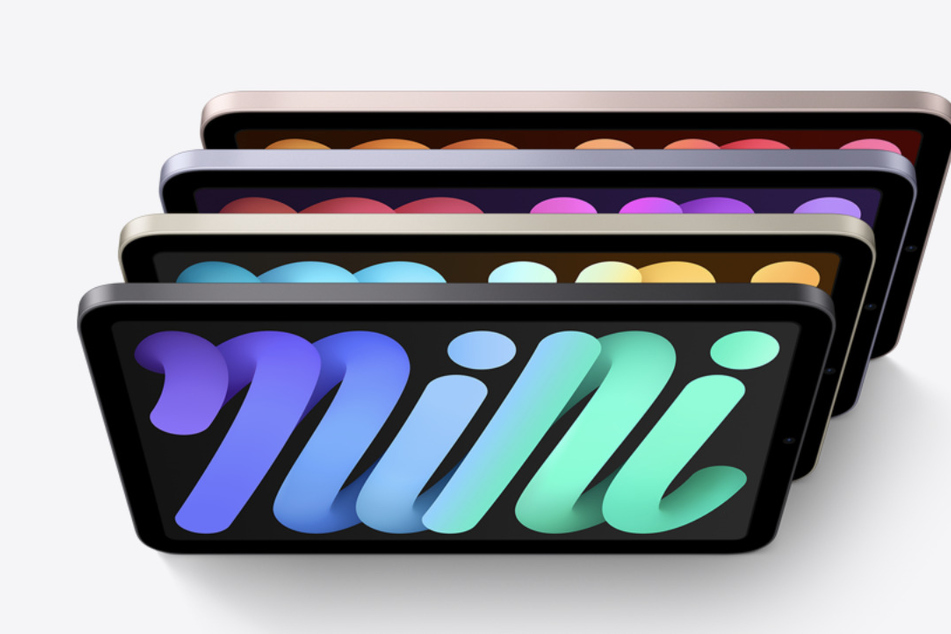 After weeks of speculation, Apple Inc's CEO Tim Cook returned to the virtual stage for the unveiling of several next-generation products with head-turning features, enhanced performance, and environmentally-conscious specs.
The iPad has gotten a facelift in the form of an A13 chip that boosts its performance speed up to 20% faster.
According to Apple, the new iPad is three times faster than the Google Chromebook. It features a new 12 megapixel ultrawide camera with Center Stage, a tool that uses machine learning to adjust the front-facing camera during FaceTime video calls.
Next came the iPad Mini, which boasts a new enclosure and screen design with rounded corners. With a liquid retina display for its 8.3-inch screen, the new iPad Mini has the lowest reflectivity in the industry, according to Apple.
Coming in an array of colors – purple, pink, starlight, and space gray – the iPad Mini is not only sleek and stunning, it's quite the machine.
In terms of performance, the new Mini has a 40% jump in CPU performance, and an 80% increase in GPU performance, allowing it to power through extensive use without skipping a beat.
The Mini has a USB-C port that's 10 times faster than its predecessor, and comes with a vast ecosystem of USB-C accessories. It also has magnetic support for the first-generation Apple Pencil, so you can create on-the-go.
The latest iPad Mini also got upgraded to 5G, allowing 3.5 GB-per-second download speeds. The customization can be taken to a new level with an expansive array of new slim-folio case covers to express your own personal style.
To top it all off, the new iPad and iPad Mini were both built with 100% recyclable aluminum enclosures.
The iPad Mini starts at $499 and the next-generation iPad starts at $329. Both are currently available for pre-order, and will be available in stores next week.
Apple Watch Series 7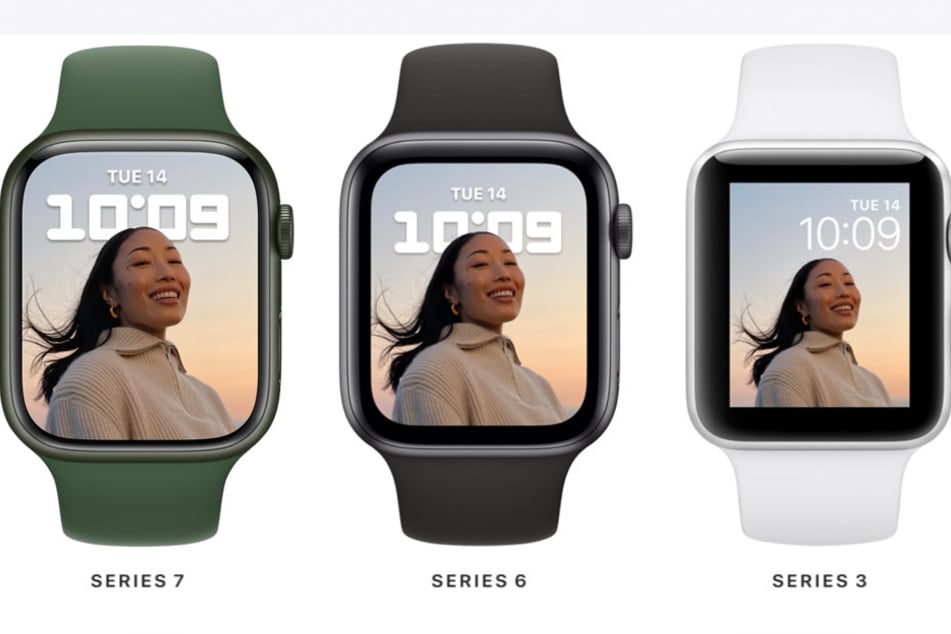 The Apple Watch has been fine-tuned in more ways than one.
The new Apple Watch Series 7 boasts the largest and most advanced display in Apple Watch history, with 20% more screen area than the Apple Watch Series 6.
With sleek borders, more rounded corners, and a screen that refracts light, the Apple Watch Series 7 is 70% brighter indoors, and can view 50% more text on-screen than its predecessor.
The next-generation Apple Watch also includes a full keyboard for easier text and email responses. It's also the first watch to have an IP6X certification, which basically means it's dust-tight.
With an 18-hour battery life that charges 33% faster than the last series, thanks to a new fast-charging USB-C cable, it takes just 45 minutes for your watch to go from completely dead to 80% charged.
Like the new-and-improved iPad Mini, the Apple Watch Series 7 comes in five new aluminum-body colors: midnight, starlight, green, blue, and Product Red, so it's never been easier to tailor fit a watch to your own unique style.
The best part about this watch is the fact that it's compatible with all existing Apple Watch bands, meaning less consumer waste and more functionality. You can even take the Apple Watch Series 7 to the next level with a compatible designer band, like a leather version made by Hermès.
All aluminum Series 7 cases are made with 100% recyclable materials. The Apple Watch Series 7 starts at $399, and will be available later this fall.
iPhone 13 and iPhone 13 Pro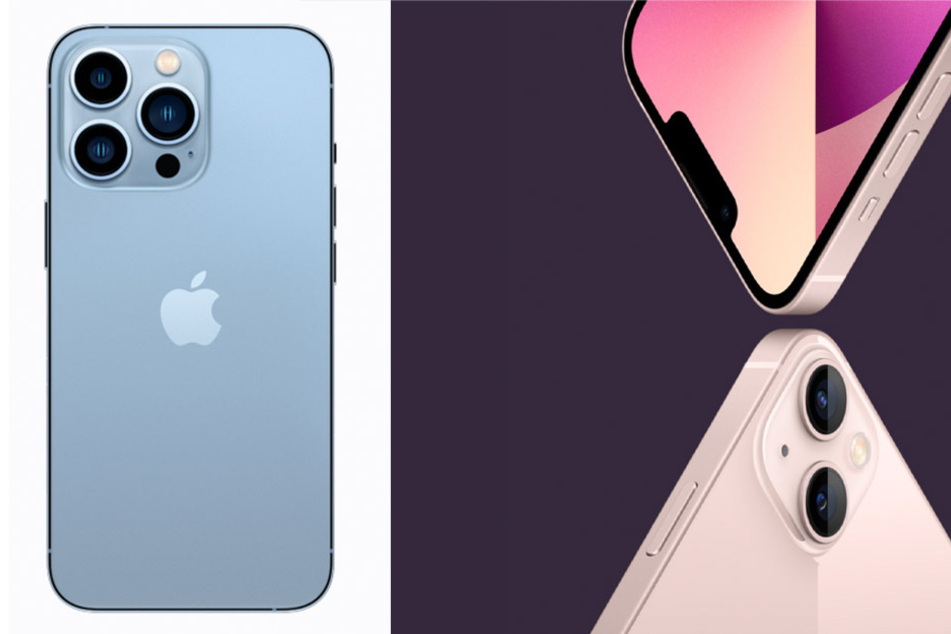 Joining the robust lineup of Apple smartphones will be the iPhone 13, the iPhone 13 Mini, the iPhone 13 Pro, and the iPhone 13 Pro Max.

It should be no surprise that the lucky 13s will come in a multitude of colors and styles.
All four new models will be water-resistant and "designed with the environment in mind" – a phrase that was grossly overused during Tuesday's event.
With a sleek, flat-edge design and a durable, ceramic shield front, the next generation of iPhones are packed with power without killing the battery life.
The iPhone 13 was built with recycled materials, including its antenna lines that were made from upcycled plastic water bottles, 100% recycled aluminum cases, and recycled rare earth magnets.
Both the iPhone 13 and iPhone 13 Mini come equipped with super retina displays and 1200 NIT for maximum high-definition brightness.
The silicon A15 bionic chip has 15 billion transistors, making it 50% faster than the leading competition, according to Apple.
All iPhone 13 models will be equipped with 5G, and Apple said it's collaborating with service carrier partners around the world to further enhance call quality and battery Iife.
The iPhone 13 Pro and Pro Max will offer up to one TB of storage and will be available in four new finishes: graphite, gold, silver, and brand-new sierra blue. The Pro also comes with three cameras on the back: a telephoto camera, an ultrawide camera, and a new wide camera.
The iPhone 13 Mini starts at $699, the iPhone 13 at $799, the iPhone 13 Pro at $999, and the iPhone Pro Max at $1099. All phones will be available for pre-order on September 15, and available for purchase everywhere on September 24.
Cover photo: collage: screenshot/Apple.com