Sony and Honda join forces to form new electric car brand
Las Vegas, Nevada - Tech company Sony announced they have teamed up with car manufacturer Honda to create a new brand of electric vehicles. The name? Afeela.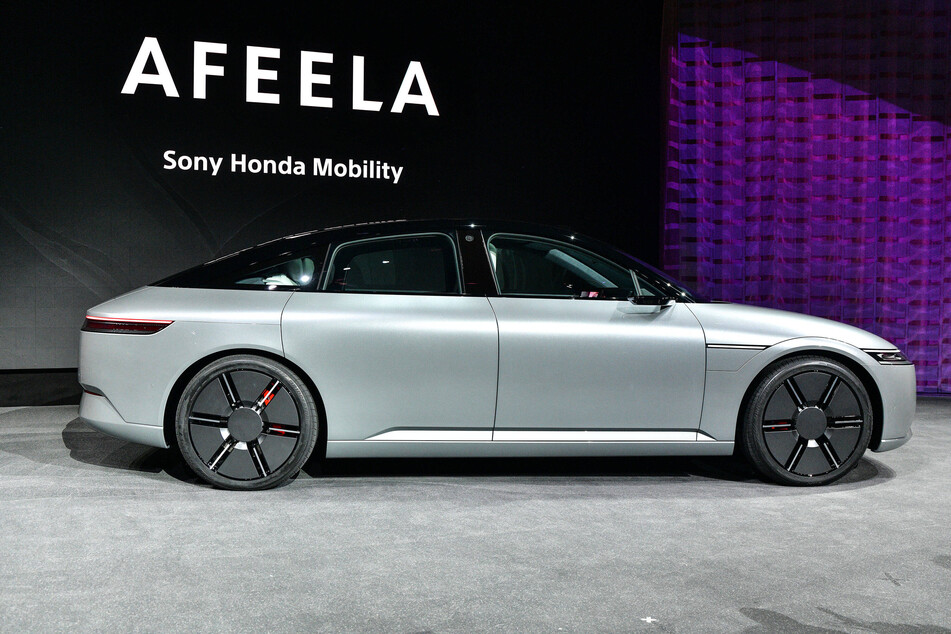 Sony and Honda are trying to give Tesla a run for its money with its next-generation vehicle.
During a presentation at the Consumer Electronics Show on Wednesday, Yasuhide Mizuno, chief executive of the joint company Sony Honda Mobility, reportedly unveiled an early prototype of Afeela's first car.
The prototype had similarities to a previous model that Sony had shown in previous years at the trade fair, called the Vision-S, but the new model has some glaring differences.
While Mizuno gave little details about the gray sedan, he did note that it will harness the best of Sony's entertainment, artificial intelligence, and camera sensor technology, while implementing Honda's safety and driver assistance system.
The car will come equipped with 45 cameras and sensors that will be used for automated driving functions.
The model's most notable feature is a display running above the car's front bumper that will be used to share information and interact with people on the outside of the vehicle.
The joint venture is getting help from Fortnite creator Epic Games, whose Unreal Engine technology will be used to design interfaces for the driver to use. According to Reuters, they will also get help from hardware creators Qualcomm Inc, whose Snapdragon Digital Chassis, cloud-connected platforms helping to form a digital cockpit, will aid with assisted driving.
Afeela's first electric car model is expected to be released in North America in 2026.
Cover photo: IMAGO / MediaPunch