Man sprays gas on carjackers in spectacular viral video
Independencia, Chile - When a group of carjackers tried to steal this man's ride, the proud car owner fended them off by spraying them with gasoline. The CCTV footage has now sent this everyday hero crazy viral.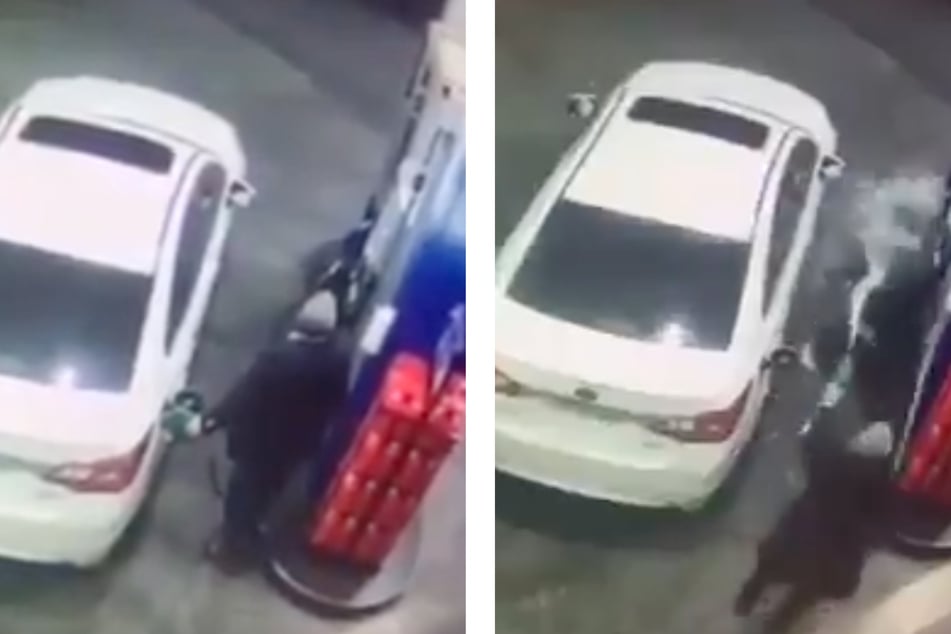 One Chilean man's street smarts and quick thinking saved his car, and likely himself, from would-be carjackers in a recent viral video.
In the video, which was captured by a service station security camera in the town of Independencia and shared by Chilean news agency, Cooperativa, a man was filling up his white sedan at a gas pump when he had to take action.
The man's quick thinking and decision to spray gas on the carjackers proves to not only be brave and entertaining, but highly successful.
Man sprays gas on carjackers during service station robbery attempt
In the first few seconds of the video, the man seems pretty aware of his surroundings, focusing his attention on something out of the camera frame.
Suddenly, from the same direction in which he was looking, a white van appears, skidding to a stop mere inches from the man's bumper bar. The doors slide open and three men with their hoods up jump out and run around the car towards him.
Before the three men even get out of their van, the man pulls the still-running gas hose out of his car and aims it at the closest attacker. The assailant scrambles back towards the safety of the van. He then turns the hose on another man who had come around the side of the car, giving him a good soaking too.
Not caring if his own car gets doused, the man sprays the petrol over his vehicle to reach the third, who was trying to get back into the sliding door of the van. He makes sure that the van's interior gets a thorough soaking as well.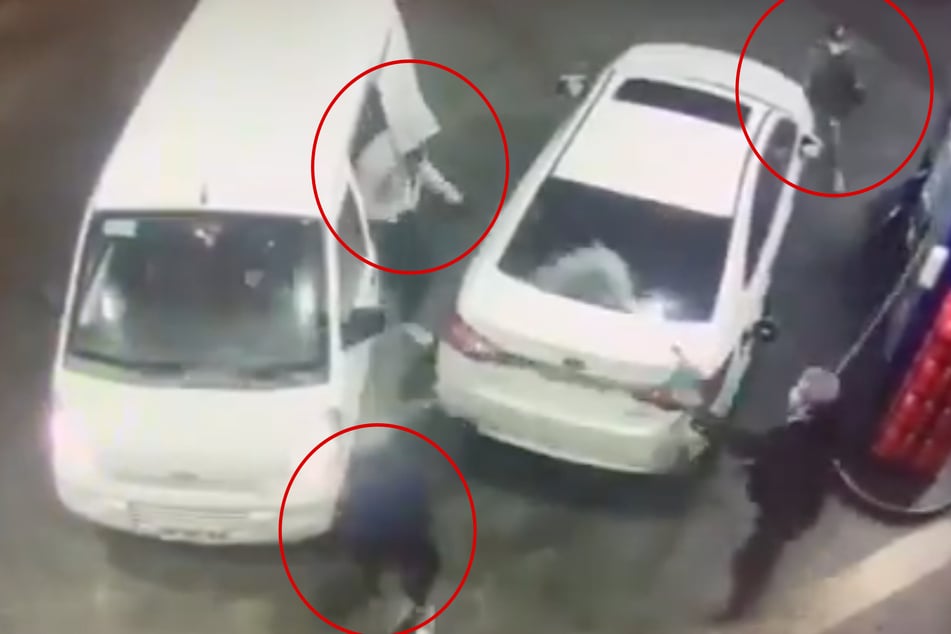 Had it just been water, it probably wouldn't have deterred the attackers, but knowing that his car, and possibly his life was in danger, the man's decision to spray gasoline on the carjackers almost certainly through them off their game and sent them into retreat.
Cover photo: Collage: Screenshots/Twitter/@amigopenquista