The new MacBook Pro, tested: More ports, even more processing power
Apple is racing ahead of the competition with an improved version of its M1 chip in its latest MacBook Pro. But the most interesting development is Apple's acceptance that users just don't share the company's preference of purist design over of practical ports.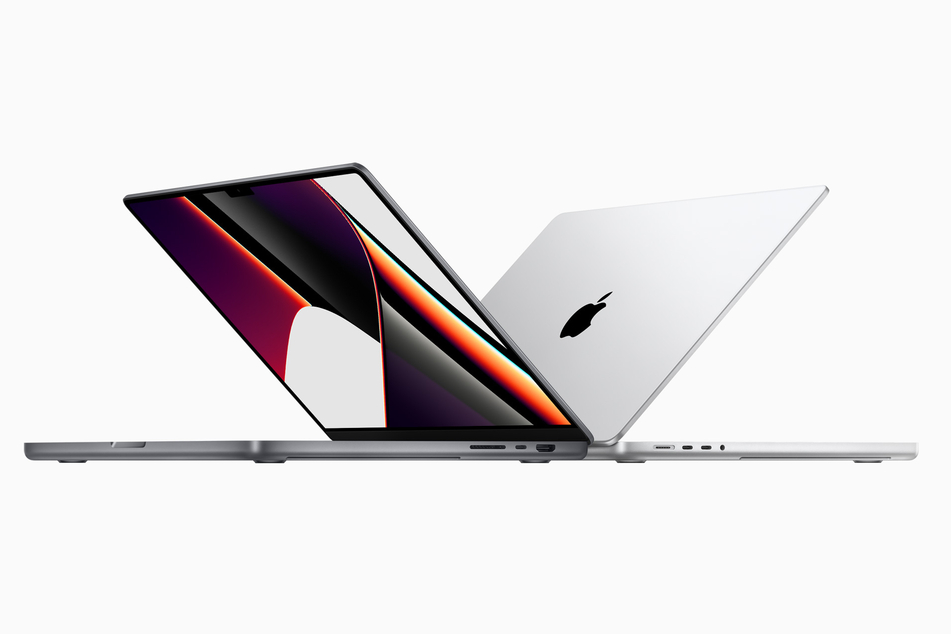 Let's start with the conclusion: The new MacBook Pro is great, but probably not the ideal laptop for everyone. But more on that later.

The new MacBook Pro is available in two versions, which differ mainly in screen size: 14 and 16 inches. Both can be ordered in various configurations.
The 14-inch model starts with Apple's M1 Pro processor (CPU) with 8 computing cores - 6 performance cores are responsible for maximum performance, while 2 efficiency cores take care of the routine jobs in an energy-saving way. In addition, Apple is using a graphics chip (GPU) with 14 cores for reliable results in video and photo editing.
At the upper end of the scale, there is the M1 Pro Max CPU with 10 cores, a GPU with 32 graphics cores and several extras that are supposed to speed up video editing and boost artificial intelligence.
You can get this upgrade both in the larger and smaller versions of the MacBook Pro.
Vastly superior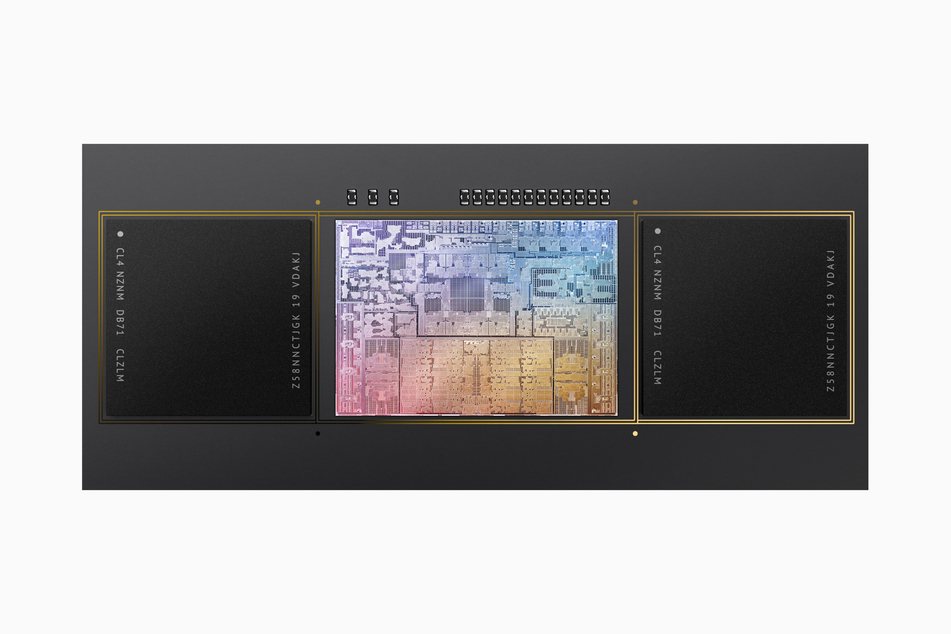 Our test device (16-inches with M1 Pro CPU for 3,440 euros), quickly showed that even with the improved M1 Pro version, the Apple chip leaves Intel's processors behind in the dust. And as expected, the M1 Pro Max tops the performance once again.

In our hands-on test, we tried to make things hard for the MacBook Pro by editing a video in 8K resolution, but the Pro barely noticed. We were able to change colour and raw data, move around the timeline, perform film editing without even the fan kicking on.
The delay between pressing the playback button on unrendered material and the actual start of the video was so short that we couldn't even measure it, whereas when comparing it to an Intel system, it needed a second or two to get ready.
Speed advantages everywhere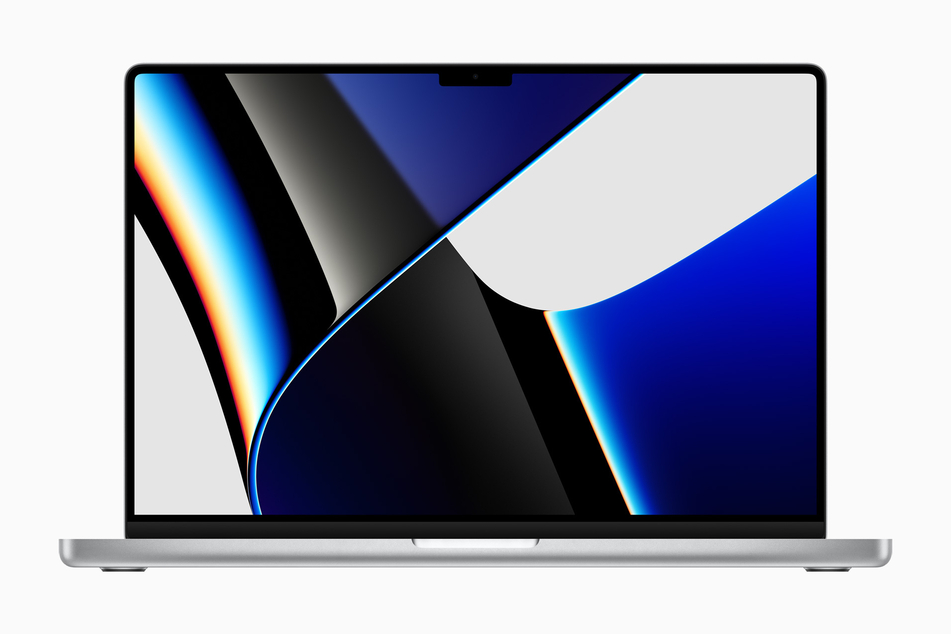 It has to be said that Apple's editing program Final Cut Pro has already been optimized for the new chip family. However, the speed advantages are also achieved by many non-Apple programs.
Even Adobe software like Photoshop, Premiere and Lightroom, but also Microsoft's Office programs are no longer only available in an Intel version.
Professionals will also enjoy the screen of the new MacBooks. The same mini-LED technology is used here as in the Pro iPads. It delivers extremely strong contrasts. Another positive feature is that the webcam finally delivers the necessary quality to make a noticeable difference in video conferences.
The new generation of professional MacBooks also promises interesting prospects for users who do technically simpler jobs on a notebook.
Apple has not only equipped its latest models with enormous CPU power, but has also made some fundamental decisions that make the wait for the new MacBook (without Pro) exciting.
A little chunkier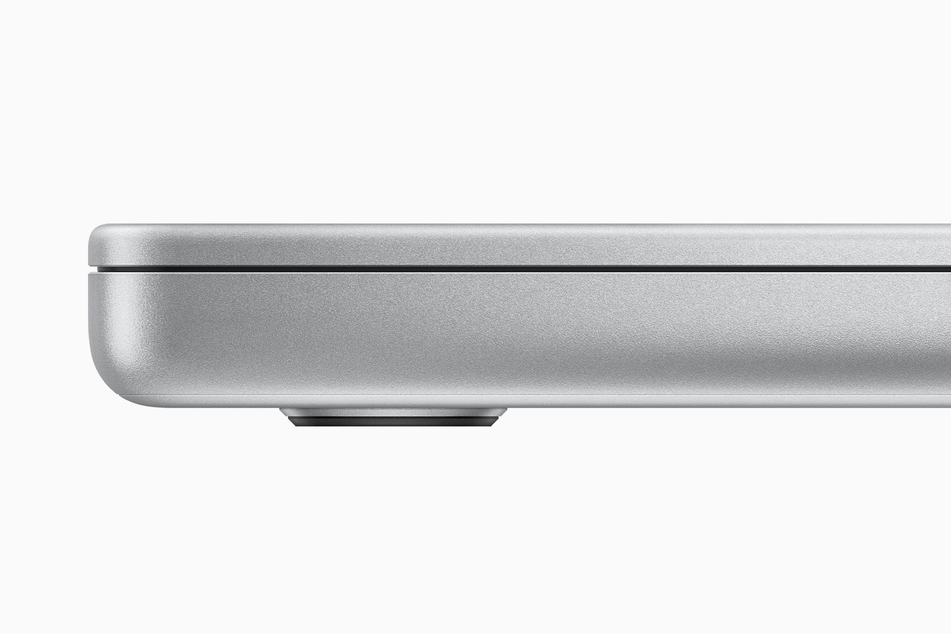 For one thing, MacBooks are once again allowed to be a little thicker. The 16-inch model from our practical test is 12 mm thicker than the 13-inch model from last year.

Apple uses the space to give the MacBook a few more ports - at last, the slot for SD memory cards (XDXC) has returned after years of complaints from MacBooks users.
The slot does not support the newer, faster UHS-3, but UHS-2 still means relatively fast transfer speeds at 300 megabytes per second. The main thing is that we now get to save a cable.
The same goes for the HDMI port, which many missed on the previous model. Here, too, Apple has not opted for the best possible variant (HDMI 2.1). But HDMI 2.0 still manages 4K resolution at 60 Hz.
If you need to power a higher monitor resolution, you still can do so using one of the four USB-C sockets with Thunderbolt 4.
The Magsafe comeback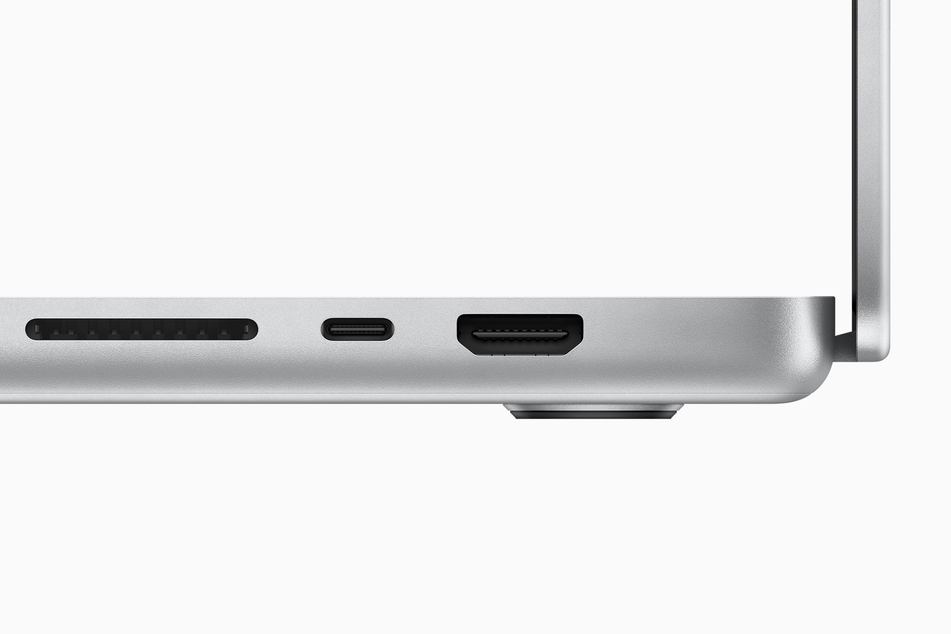 The Magsafe power supply connector is making a comeback, at least on the 16-inch model. It hangs with a USB-C cable on a mighty 140-watt adapter that weighs 293 grams.
Compared to earlier Magsafe versions, the magnet grips the power cable a little tighter than you might remember from older models. You can also charge the 16-inch model via a conventional USB-C cable, but a little slower than with the quick-charge mode with Magsafe.
The touch bar has disappeared. The narrow touchscreen strip above the keyboard was introduced on the 2016 MacBook Pro, but few users found a use for it.
So here we are at our conclusion again: With the new MacBook Pro, Apple is forging ahead with its successful switch to ARM processors, bringing massive new levels of processing power that will only be useful to a limited range of users with enough money to spend.
At the same time, Apple is essentially also throwing its hands up and admitting that its old pared-back design vision, pursued above all by port-hating former design chief Jony Ive, wasn't what users wanted (or needed).
The ever thinner, ever sleeker devices were amazing to behold, but forcing professional users to get by with as few ports as possible did not prove to be Apple's cleverest design innovation.
If the variety of ports now also finds its way into cheaper MacBooks, Apple's notebooks will find many loyal customers beyond the professional scene. For simple mobile office work, a MacBook Pro starting at $1,999 is simply too expensive.
Cover photo: Apple