Woman accidentally sends her mom homemade porn because technology worked too well
Toronto, Canada - This woman has just lost all her faith in technology – because it worked too well.
There's probably nothing Kara Tonin wanted more in that moment than for the ground to open and swallow her up.
In a short clip shared on TikTok, the young woman recounted her mishap – and made millions laugh in the process.

"This is a PSA for anybody who uses Google Photos or any photo app that has facial recognition," she begins.
"So, Google Photos has this incredible thing where it recognizes people's faces, and if you type in their name, it will pull up every picture and video with their face in it. And then you can make an album of that person and share it with your friends and family."
That's what Kara did for her mother. This way she always got the latest pictures of her grandchild sent to her phone instantly.
"Isn't technology incredible?" the user asked with a smile before widening her eyes in horror."A little too f****** incredibly if you ask me!"
Google Photos spotted a tiny picture on the TikTok user's fridge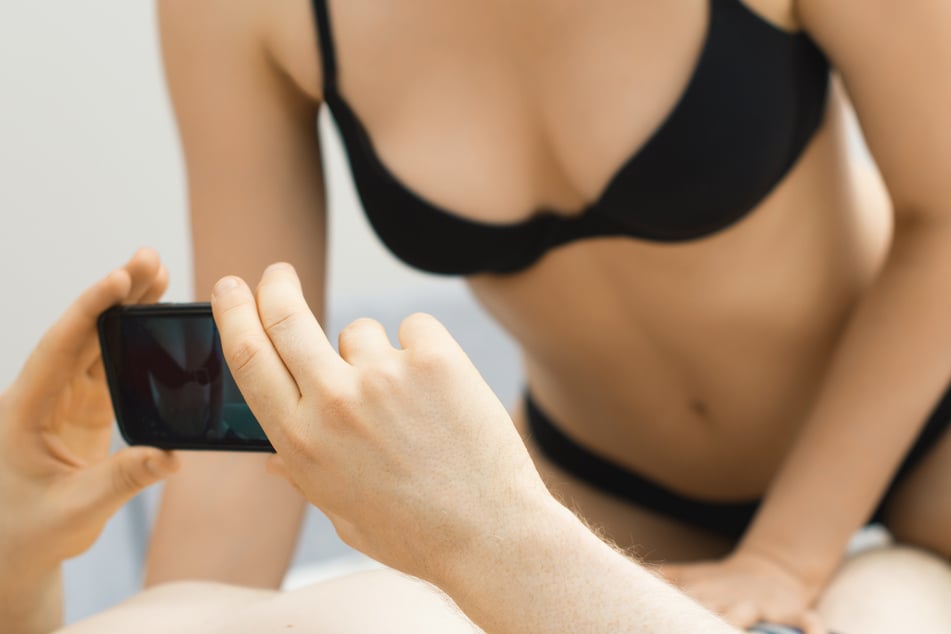 She continued to tell her followers how she recently wanted to "spice things up a little" in her love life and decided to take a video of "unspeakable, ungodly things" she did with her partner in the kitchen.
Everything was going great – until Kara realized the film wasn't quite as private as she had hoped.
"Google Photos picked up a very small picture of my son in the background on my fridge and said, 'Hey, that's a picture of Josh, let's send this video to Kara's mom!'"
The young woman grimaced in pain, "I'm so sorry, Mom!"
Kara's TikTok video has already received more than 2.5 million views, and users in the comments section can barely contain their laughter.
"Hello, I work with google and our team is always trying to improve our software so it would be so kind of you to send the video thank you," one user says in a creative attempt to get the footage.

Another quipped, "I don't believe you, I'm gonna have to review this video of yours."
A third person wrote in shock, "I would simply pass away."
Cover photo: Collage: TikTok/Screenshot/karatonin (2)