Braking bad: footage shows woman crashing her car into NYC bakery
New York, New York - An elderly woman drove her car head-first into a New York City bakery after mixing up the gas pedal with the brakes.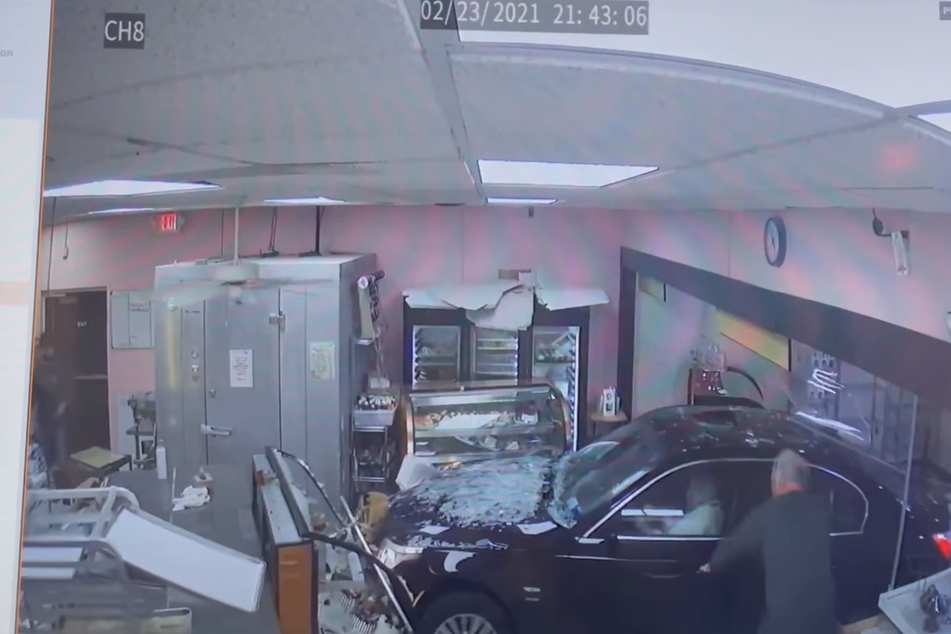 The 82-year-old woman was caught on camera crashing through the storefront of Dolce and Biscotti Fine Italian Bakery in New York City, startling employees and customers and shocking those who were passing by outside.
Kathryn Ford was the driver of the BMW that plowed through the bakery. She was apparently trying to hit the brake pedal, but got it mixed up with the gas pedal, sending her right through the front windows as employees ran for safety.
After ramming through the front of the bakery and into the kitchen, the Times Union reported that Ford was so frazzled, that she continued to press down on the gas pedal and wave her hands in astonishment.

Tom Fron, the bakery owner's husband, immediately ran over to the car and was eventually able to remove the keys and shut off Ford's engine.
She and the bakery's employees got off relatively unscathed, but one onlooker suffered minor injuries and was evaluated on the scene.
Fron said that the bakery will be closed indefinitely while they clean up the damage and make repairs. He's hopeful that it won't be closed for too long.
Cover photo: screenshot/facebook/Dolce and Biscotti Italian Bakery