Couple and their dogs hang on for dear life after shocking accident
Twin Falls, Idaho - In a dramatic rescue operation in Idaho, a couple and two dogs were rescued from a pick-up truck dangling from a bridge.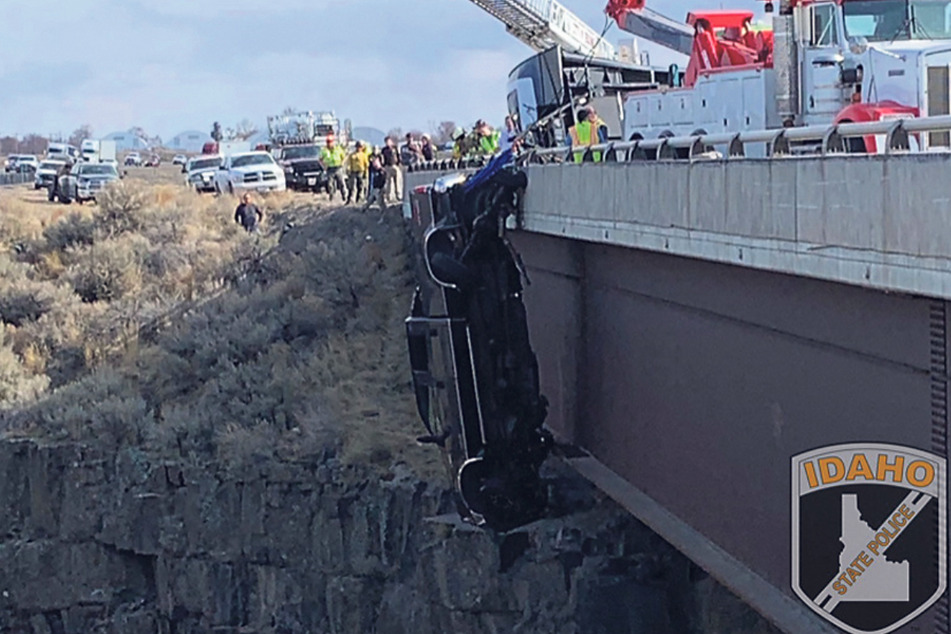 As NBC News reported, only the safety chains of the camper attached to the truck prevented the vehicle from falling into the gorge, which was up to 100 feet deep.
"It was a definite miracle that that chain held," said one of the paramedics who was on the scene.

According to police, the driver (67) lost control of the car on a bridge about 30 miles northwest of the town of Twin Falls.
The pickup truck then flipped over the bridge railing, while the camper blocked both lanes of the highway, he said.
Footage shows emergency personnel using a helicopter to rappel down to the vehicle. They used harnesses to pull the man, his passenger (64), and their two dogs to safety.
The couple was taken to a hospital to treat their injuries.
Cover photo: Screenshot/Twitter/Idaho State Police