Fatal high speed car crash in LA "looks like a war zone"
Los Angeles, California - Six people were killed in a devastating car accident in west Los Angeles on Thursday.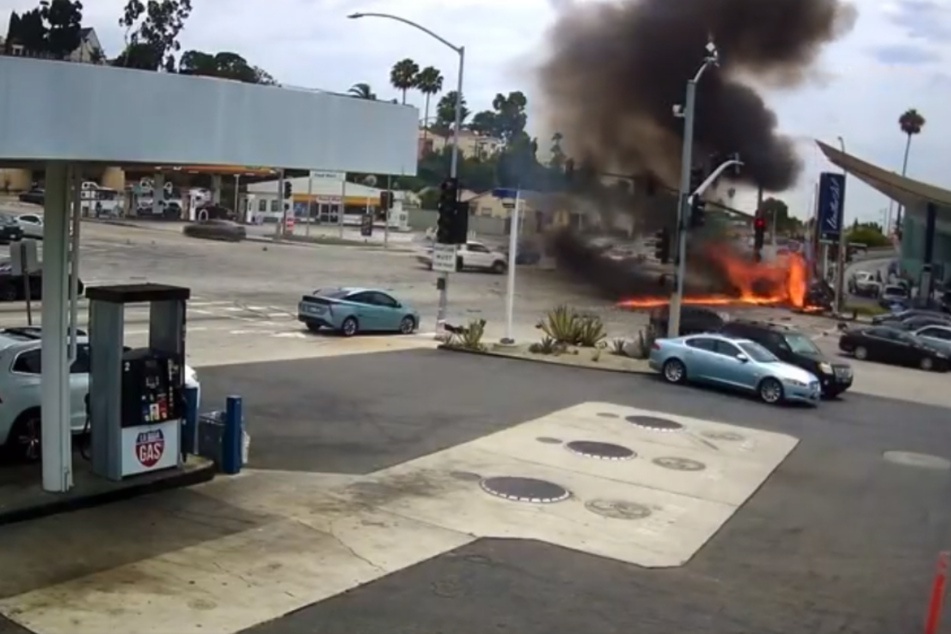 Terrifying images emerged from the busy intersection of South La Brea Avenue and Slauson Avenue in the Windsor Hills area of Los Angeles, California.
At 1:30 PM, a Mercedes-Benz plowed into the intersection at an extremely high speed and burst into flames.
A gas station's surveillance camera captured the whole thing on video, and the clip was widely shared on the web.
"It almost looks like a war zone," a California Highway Patrol officer at the scene told Fox News.
Of the six to seven vehicles involved, three caught fire, and one car that was directly hit by the Mercedes-Benz and was effectively cut in two.
Among the dead are a pregnant woman and a toddler. The cause of the freak crash is still unclear, with speculation over whether the car had a technical defect or whether the driver may have wanted to commit suicide.

At least eight people were taken to the hospital. The driver of the crashed car survived the violent collision, but sustained life-threatening injuries.
Charges are now likely to be filed against them with the Los Angeles District Attorney's Office.
Cover photo: Screenshot/Twitter/DowntownLAScan