Firefighters called in after two people fall in chocolate tank at M&M's factory
Elizabethtown, Pennsylvania - Two people had to be rescued after taking an accidental dip in a tank of chocolate at an M&M's factory and getting stuck there.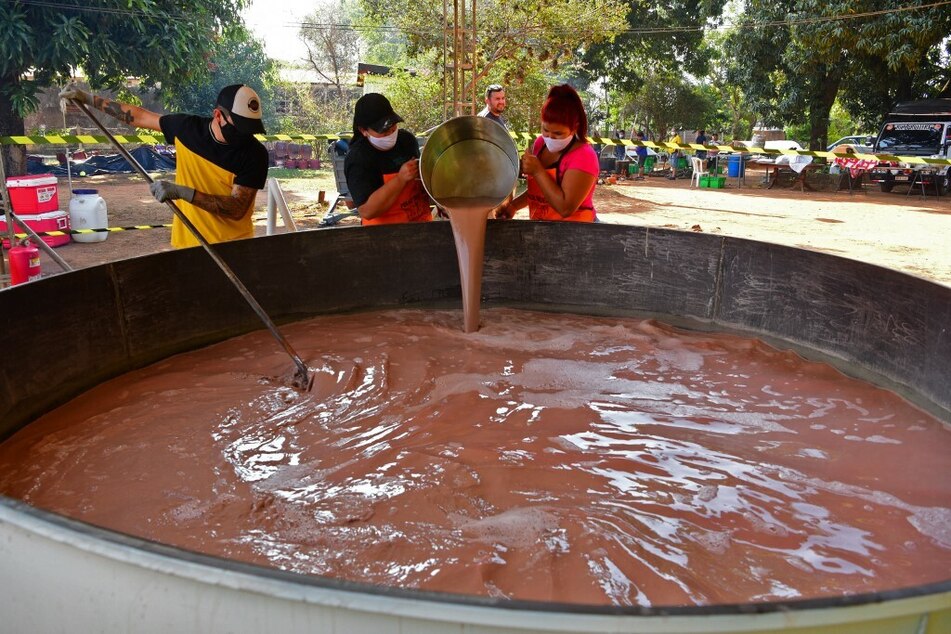 The bizarre incident took place at the Mars Wrigley Confectionery Site in Elizabethtown, Pennsylvania, on Thursday.
According to the Lancaster County 911 dispatch, the pair fell waist-deep into the tank, and were unable to get out.
"Fire crews have eliminated pulling them straight out of a tank," communications supervisor Brad Wolfe told CNN. "They have to cut a hole in the side of the tank to get them out."
The two persons were rushed to the hospital, but they were reportedly unharmed by the incident.
"We can confirm both people have been taken offsite for further evaluation. We're extremely grateful for the quick work of first responders," the factory said in a statement quoted by the New York Post.
TODAY reported that the two individuals are actually workers at the facility, who just happened to get stuck in "a sort of dry chocolate."
The Occupational Safety and Health Administration is also investigating this incident
Mars Incorporated produces such candy staples as M&M's, Snickers, Skittles, and Dove chocolate.
Cover photo: NORBERTO DUARTE / AFP