Friends walk 12 hours across Australian Outback to rescue father and child
Mount Isa, Australia - A man and his ten-year-old son were rescued from the Australian Outback after their friends walked for 12 hours to get help.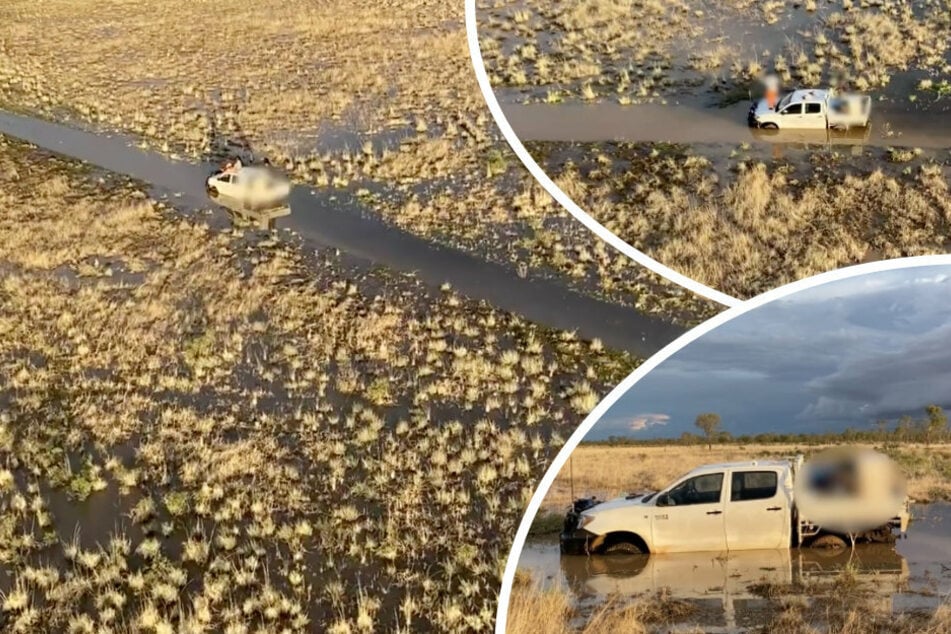 The man was driving with three friends and his ten-year-old son through the outback of north-west Queensland when their car got stuck on inundated roads Sunday evening.
Queensland is experiencing La Niña weather patterns with increased rainfall and flooding.
As the BBC reports, the group spent the night in the car. The next morning, three of the travelers set out to call for help in the nearest town of Mount Isa, 32 miles away.
The trek to the police station took 12 hours, where the travelers reported their call for help along with the exact location of the father and son who remained by the car.
A rescue team in a helicopter set off to find the stranded pair.
Shortly before nightfall, they spotted the father and son on the roof of their car and got them safely into town.
The rescue team's helicopter recorded the discovery
Nobody was harmed, and rescue pilot Russell Proctor praised the group for doing "all the right things" like having brought along enough drinking water and staying in one spot.
Cover photo: Collage: Screenshot/Facebook/RACQLifeFlightRescue