Giant explosion at Pennsylvania chocolate factory kills multiple people
West Reading, Pennsylvania - A huge explosion at a chocolate factory in West Reading, Pennsylvania killed at least two people on Friday. Authorities are still investigating the cause of the tragedy.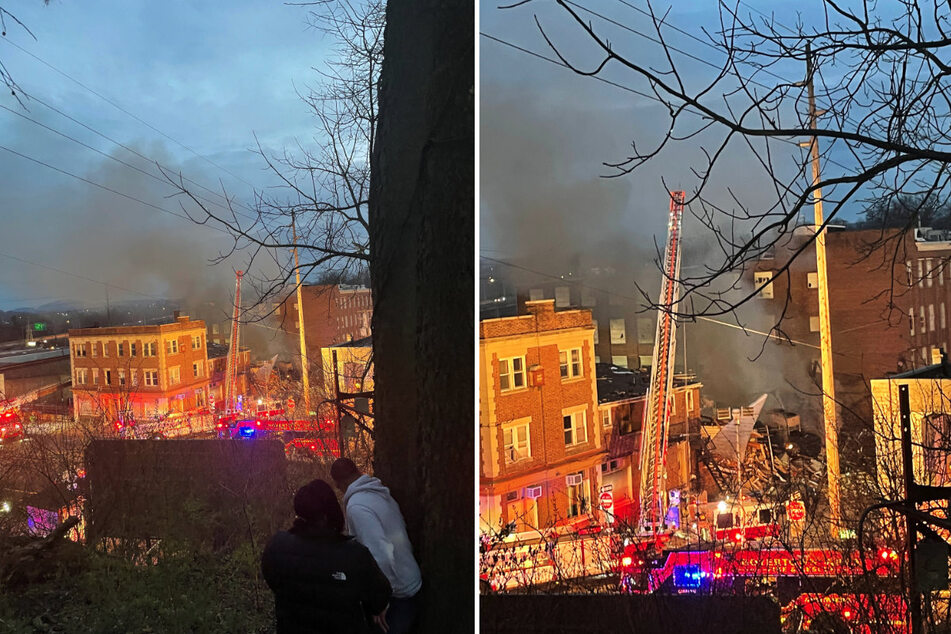 The explosion at the R.M. Palmer Company factory took place just before 5 PM EDT, as multiple media outlets reported.
It left two dead, and five people are missing. At least eight people have been hospitalized for medical care.
The cause of the explosion is still under investigation, as WPVI reported, but authorities believe it may have been a gas leak.
Videos posted on social media show the factory building exploding, flames, and debris flying through the air, as well as a huge plume of black smoke.
"It's pretty leveled, unfortunately, there's not too much to be able to salvage from it," Mayor Samantha Kaag told WPVI. "The building in the front, with the church and the apartments, the explosion was so big that it moved that building four feet forward."
West Reading tells residents to avoid area
According to authorities in West Reading, which is about 60 miles northwest of Philadelphia, residents did not have to be evacuated, though some were displaced by damage from the explosion. Mayor Kaag asked those in the vicinity of the explosion to avoid the area.
The R.M. Palmer Company has been making seasonal chocolate novelties in West Reading since 1948, per the company's website. They currently employ 850 people.
Cover photo: TWITTER @Based_In410 via REUTERS