GloRilla's New York show ends with multiple dead after false alarm leads to crush
Rochester, New York - False fears of a shooting at rapper GloRilla's Rochester concert led to a crowd crush that left at least two dead and nine injured.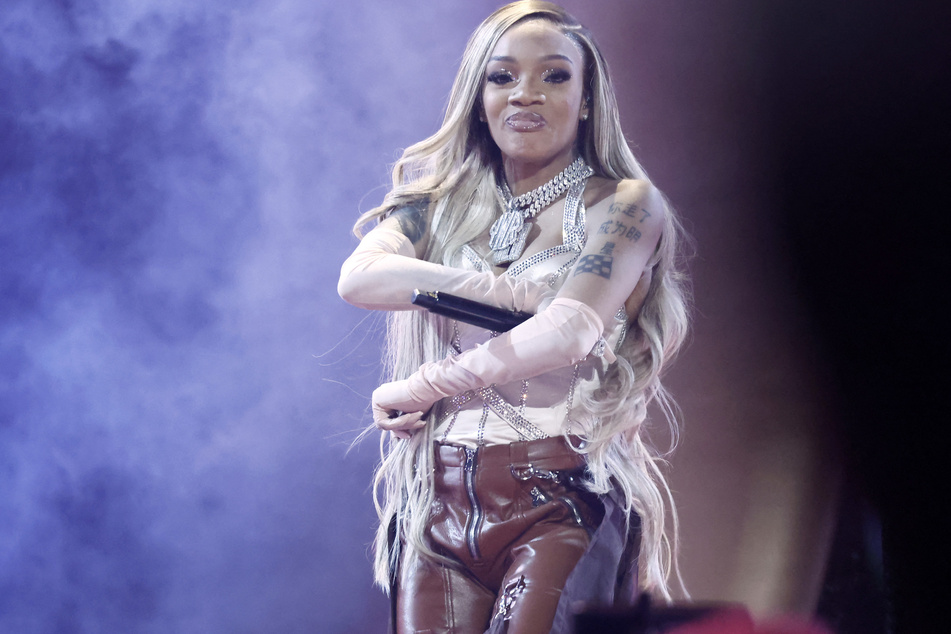 After the conclusion of GloRilla's show with Finesse2tymes at Rochester's Main Street Armory, the crowd began to run towards the exit due to apparent concerns over gunfire.

As people began to sprint towards the exit after the show concluded around 11 PM, some concert goers were trampled in the process. Those in attendance shared videos of the incident on Twitter.
A 33-year-old woman was transported to a hospital after the tragedy, where she died. Of the nine others that were injured, two women are currently in critical condition.
"What began last night as a night of live music and fun for the performer GloRilla ended in tragedy with one person dead and two more fighting for their lives," police chief David Smith said at a press conference on Monday, per the Associated Press.
GloRilla took to Twitter to address the incident: "I'm just now hearing about what happened wtf," she wrote. "praying everybody is OK."
Despite claims of gunshots, the police chief said, "We do not have any evidence of gunshots being fired or of anyone being shot or stabbed at the scene."
Smith said law enforcement officers are currently investigating numerous possible causes of the fatal crowd surge, such as "possibly crowd size, shots fired, pepper spray and other contributing factors."
UPDATE, March 7, 12:00 AM EST: Second person confirmed dead after crush
A second person injured in the tragic crush at GloRilla's show in Rochester has died, according to The Associated Press, who cited Rochester Police.
The victim was identified only as a 35-year-old woman and was one of two injured concertgoers left in critical condition after the incident. The status of the third person hasn't changed.
Meanwhile, GloRilla responded to the disaster on Twitter, writing: "I am devastated & heartbroken over the tragic deaths that happened after Sunday's show. My fans mean the world to me praying for their families & for a speedy recovery of everyone affected."
Cover photo: Collage: Emma McIntyre / GETTY IMAGES NORTH AMERICA / Getty Images via AFP / Screenshot / Twitter / GloTheofficial