Plane crash survivor cheats death once again and escapes horror bus accident
Colomi, Bolivia - This young man is getting a third shot at life! After surviving the catastrophic plane crash that wiped out almost the entire Brazilian soccer team Chapecoense, he once again escaped the clutches of death.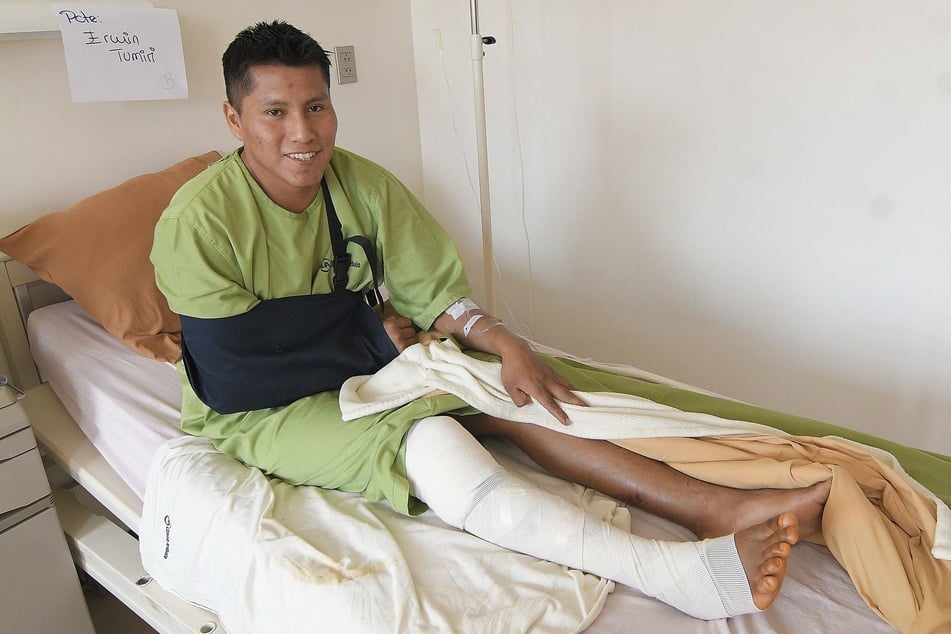 On Tuesday, Erwin Tumiri survived a serious bus accident in Bolivia that left at least 20 people dead and dozens injured, Bolivian media reported.
"I crawled out, my knee was injured, I sat down and said: again, I cannot believe it," Los Tiempos quoted Tumiri.
His sister Lucía told El Deber that her brother only had some minor injuries and was in hospital for treatment.
According to the reports, the Bolivian regularly travels along the route between Santa Cruz in the lowlands in the southeast of the country and Cochabamba in the central highlands.
He was on his way to work when the bus plunged 500 feet.
Plane crash wiped out soccer team in 2016
Incredibly, this isn't the first time he's had such a close call.
Five years ago, on November 28, Tumiri was one of only six survivors of a plane crash in Columbia that killed 71 people.
Among those on board were the players of the Brazilian soccer team Chapecoense, who were on their way to Medellín in Colombia to play the first leg of the 2016 Copa Sudamericana finals.
Among those killed were almost all the players and coaches, as well as the sports journalists traveling with the team.
Cover photo: IMAGO / Agencia EFE