Shocking video shows pick-up driver losing control and plunging off overpass!
Milwaukee, Wisconsin - This man must have had all the guardian angels in the world on his side! On Saturday, a pick-up truck plunged about 70 feet from a highway overpass. Miraculously, the driver survived the crazy fall.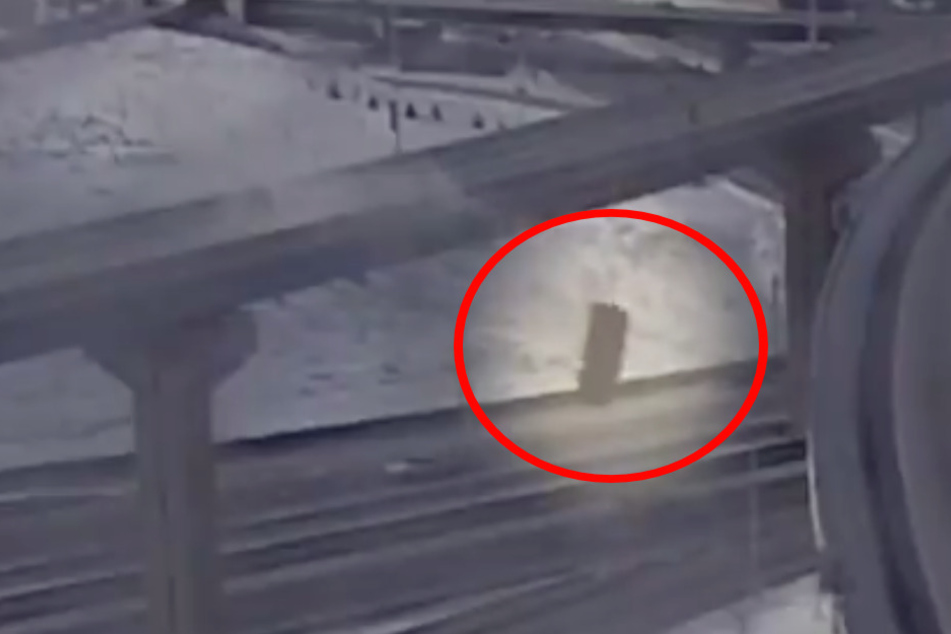 The accident occurred at around 9:50 AM on Saturday morning on southbound Interstate 94.
For reasons that have not yet been fully disclosed, the driver skidded on the exit ramp and collided with the safety barrier before falling over the edge of the overpass.
After about 70 feet of free fall, he crashed onto the highway below.
As Fox News reported, the driver miraculously escaped with only minor injuries, and other road users were not hurt.
"When deputies arrived, they found the red pickup upright in the right distress lane of the westbound I-94 lanes. Two citizens were on the scene providing aid to the lone occupant," the Sheriff's Office said on Saturday via Twitter.
In addition, the driver was "conscious and breathing and did not show signs of impairment."
Driver received medical attention
The man was nevertheless taken to a local hospital, where he received medical treatment.
It is not yet clear why he lost control of his vehicle, but it is believed that freezing temperatures and snow were the main causes of the serious accident.
Eddie Santiago, head of the Milwaukee road department, told WISN 12 that the freezing of melted snow caused a kind of "natural ramp" to form.
The driver appears to have traversed this frozen trap and subsequently plummeted off the edge of the overpass. The investigation is ongoing.
Cover photo: Screenshot/Twitter/Carl Deffenbaugh