Amazon workers raise a stink, landing the company in a PR fiasco
Seattle, Washington - Amazon has denied allegations that its abusive workplace practices have forced employees to urinate in plastic bottles. "If that were true, nobody would work for us," they wrote. But the company knows far more about this issue than it pretends.
Wisconsin representative Mark Pocan ignited a heated debate after he slammed Amazon's often-documented abusive working conditions.
"Paying workers $15/hr doesn't make you a 'progressive workplace' when you union-bust & make workers urinate in water bottles," he tweeted on Wednesday.
Amazon's official news account outright denied the claims, tweeting in response, "You don't really believe the peeing in bottles thing, do you? If that were true, nobody would work for us."
However, a report by the Intercept shows the tech giant is indeed aware that its drivers are left with no choice but to pee in bottles – and sometimes poop in bags.
Doing the deed on the road is common practice for many Amazon drivers, who are under crushing pressure to meet quotas on a daily basis. According to documents and emails obtained by the Intercept, management has known about this widespread problem for a long time.
But instead of addressing the root cause of the issue, they have been dealing with it by threatening to punish their employees.
An email sent out by an Amazon logistics manager last May unmistakably pointed out that defecating into bags and urinating into bottles is an increasing problem for the company.
"This evening, an associate discovered human feces in an Amazon bag that was returned to station by a driver. This is the 3rd occasion in the last 2 months when bags have been returned to station with poop inside. We understand that DA's [driver associates] may have emergencies while on-road, and especially during Covid, DAs have struggled to find bathrooms while delivering."
"We've noticed an uptick recently of all kinds of unsanitary garbage being left inside bags: used masks, gloves, bottles of urine," the email reads.
"By scanning the QR code on the bag, we can easily identify the DA who was in possession of the bag last. These behaviors are unacceptable, and will result in Tier 1 Infractions going forward. Please communicate this message to your drivers."
"I know it may seem obvious, or like something you shouldn't need to coach, but please be explicit when communicating the message that they CANNOT poop, or leave bottles of urine inside bags."
Amazon drivers confirm pee-gate with pictures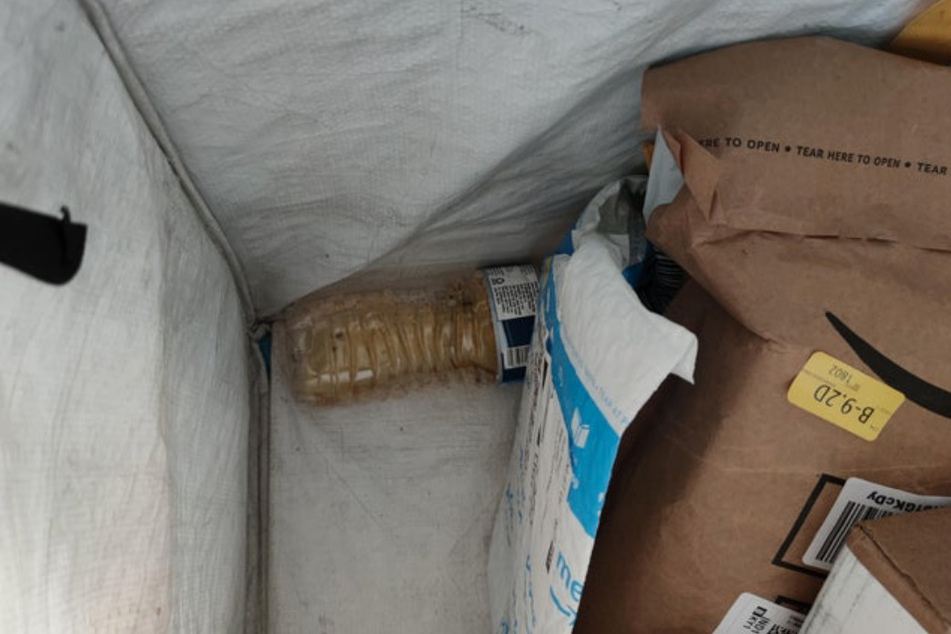 Meanwhile, former and current Amazon workers have said they feel gaslit by the company. The fact that Amazon delivery drivers pee in bottles is an open secret which has been discussed on numerous online forums and social media sites among workers.
Many drivers have even posted pictures of pee bottles they have left or found in their trucks on Reddit threads or on Twitter.
"When i worked at amazon the higher ups would come in the bathrooms to yell at people to hurry up and pressure people to use the bathroom as little as possible," a former staffer wrote on Twitter.
"I worked for you once and i went out to the bathroom twice in a work day and a couple days later i was reprimanded for this saying that i didnt make rate. i never like to talk about this but i think it's cool for this one time so sincerely eat shit amazon news rep," an ex-driver tweeted.
"I worked for Amazon and delivery drivers did pee in bottles and hide the in the back of the vans just so they can finish their routes in time. I got a warning for going 8 minutes away from my route for going to a supermarket just to go the bathroom," another former employee echoed.
Amazon has not yet responded during this latest "Pee.R." fiasco.
Cover photo: IMAGO / ZUMA Press