Today's horoscope: Free horoscope for Sunday, September 12, 2021
Kick-start your Sunday with an energizing dose of astrology! Here's what the daily horoscope has to say about your love life, health, and all-round spiritual balance on September 12!

Your free horoscope on Sunday, September 12, 2021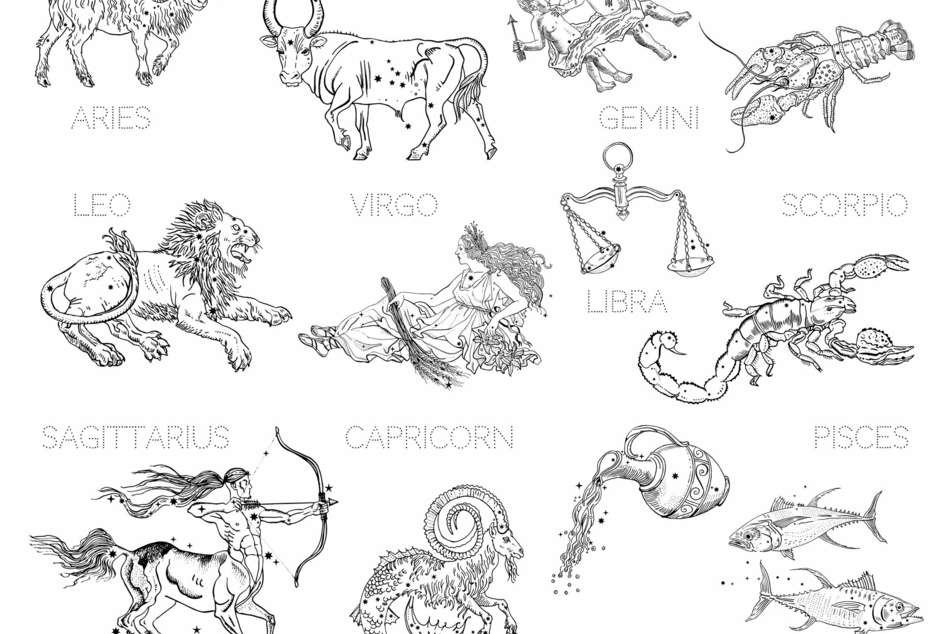 Aries, Taurus, Gemini, Cancer, Leo, Virgo, Libra, Scorpio, Sagittarius, Capricorn, Aquarius, and Pisces – each star sign has plenty to gain from the cosmic tips of the daily horoscope.
Astrology uses the constellation and planetary movements to draw a roadmap for those looking for harmony and happiness in everyday life.
The energies of the universe ebb and flow in ways that influence thoughts and feelings, but never underestimate power you have to control your own destiny!
Be the architect of your own good fortune and use the knowledge of the stars to let love, success, and confidence accompany be your companions in everything you do. The future is waiting for you!

Aries horoscope: March 21 - April 19
You're supposed to be enjoying some relaxing free time, but your head is already full of new plans. Be sure to keep an eye on your bank balance, your expenses keep exceeding your income. Learning how to be better with money can even be an exciting new project for you.
Taurus horoscope: April 20 - May 20
Things couldn't be better at the moment, you're surrounded by love. Even singles can count on some pretty big successes in this area. Those in established relationships should do everything possible to avoid breakdowns in communication.
Gemini horoscope: May 21 - June 20
You're struggling with love right now, but friendships are just as important – don't neglect those closest to you. Someone turn your life upside down with a simple smile.
Cancer horoscope: June 21 - July 22
You have what it takes to enjoy life to its fullest. Your confidence and conviction gives you security and brings others on board too. Keep it up! You'll soon be able to get some more rest.
Leo horoscope: July 23 - August 22
There's just not enough fuel in the tank to go any faster than this. You're operating at full capacity and feel really good about it. Remain steadfast and check your overspending.
Virgo horoscope: August 23 - September 22
See it as a duty to support those in need, even though your good nature is sometimes shamelessly exploited. The way you're approaching things now won't get you anywhere in the long run.
Libra horoscope: September 23 - October 22
Sharpen your senses, someone is trying to swindle you. Your fundamental beliefs and attitude are sound, don't let anyone convince you otherwise.
Scorpio horoscope: October 23 - November 21
Your talent for improvisation is urgently needed if you don't want things to stall. You have a good nose for the hidden things on around you and can always influence things in your favor.
Sagittarius horoscope: November 22 - December 21
Your work ethic is very much appreciated. You're being given a free hand to make your own decisions. It's very important to create a good work-life balance. Discuss everything with your family.
Capricorn horoscope: December 22 - January 19
You're feeling very close to your partner. Since nothing really seems to progress at work, you should seek advice from your team. This will definitely not harm your reputation.
Aquarius horoscope: January 20 - February 18
Everything is going well in your relationship and you feel free. Some tempting prospects are coming up. There's a togetherness in your family that you should protect, use your charm to defuse any potential breakdowns.
Pisces horoscope: February 19 - March 20
Address those longstanding issues in your personal life. Speak your mind clearly and purposefully with no ifs and buts. It always takes two to tango. If your relationship has reached a low point, a bit of distance can't make it any worse.
Cover photo: 123RF/naktisart