At least one dead and 20 injured at explosion in Armenian mall
Yerevan, Armenia - At least one person was killed, and 20 others were injured in a serious explosion at a shopping center in the South Caucasus republic of Armenia, according to official figures.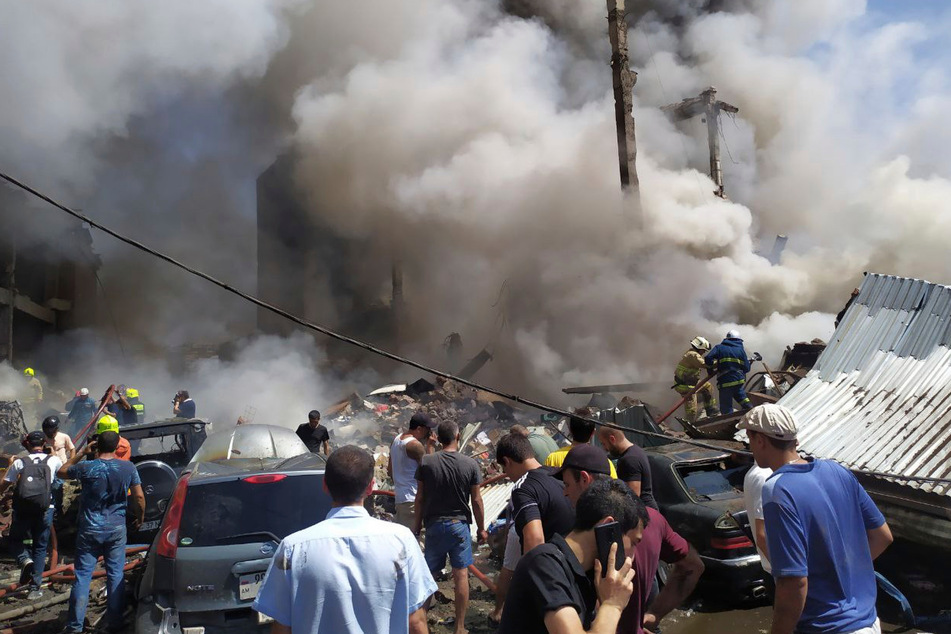 The detonation occurred just outside the center of the capital Yerevan, a reporter told the German Press Agency at the scene.
Presumably, a storehouse of fireworks in the mall had blown up due to a breach of fire safety regulations. The explosion on Sunday afternoon local time was massive, he said, adding that people could still be under the rubble, according to rescue workers.

Several buildings collapsed or were damaged due to the explosion, which started a large fire. A cloud of smoke spread over the city, and dust and debris settled over cars. The Civil Defense Ministry said Sunday that at least seven people had to go to hospital for treatment.
Many people ran away from the scene of the accident for their lives. The former Soviet republic of Armenia in the South Caucasus is one of the poorest countries in the world, and breaches of elementary safety regulations occur there time and again.
Cover photo: Daniel Bolshakov/AP/dpa