Fire causes major damage at historic Oakland Hills golf venue
Bloomfield Township, Michigan – The clubhouse at Oakland Hills, the home of many major golf championships and historic memorabilia, has been devastated by a major fire.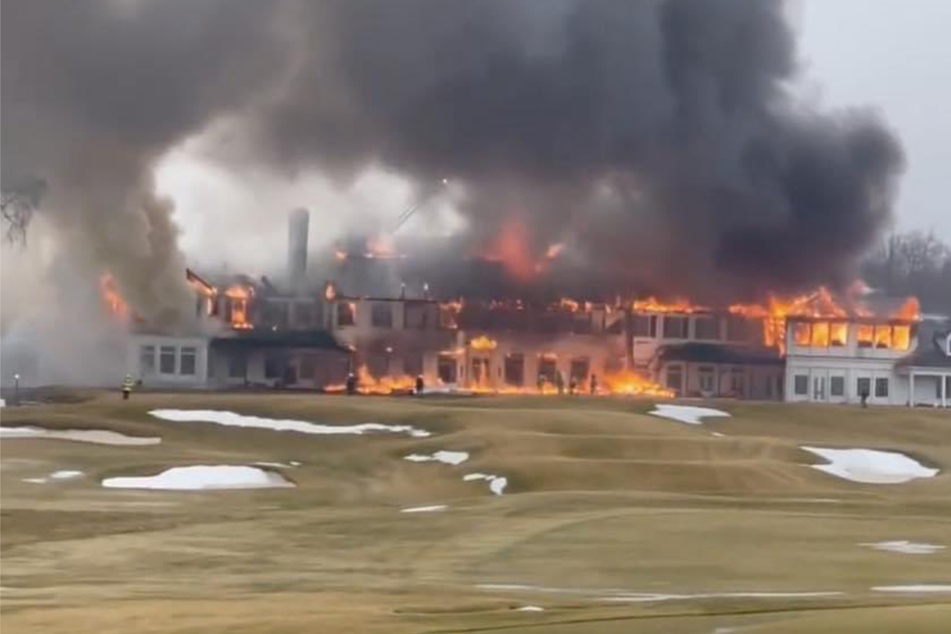 Local police in Bloomfield Township, a suburb of Detroit, have issued a photograph of the blaze and confirmed firefighters were still on the scene.
Further images from Twitter and local media showed major damage to the historic and grandiose clubhouse, which was opened in 1922. Much golf memorabilia is reported to have been lost.
As snow started to fall in the area on Thursday afternoon, fire crews were still working to save some precious mementos.
"They were able to get to locations that they could get to quickly, pull that memorabilia out, and hand it off to the club members at the front door and go back in," Bloomfield Township fire chief John LeRoy told reporters.
He added that there is "an extensive amount of damage" and the building was still being "threatened" by active fires.
A tweet from the Bloomfield Township Police Department read: "We thank the Bloomfield Township Fire Department and all the agencies who are assisting the ongoing situation at Oakland Hills Country Club.
"We always say that if you live, work, worship, or school within Bloomfield then you are a part of our community. Oakland Hills and their employees are a staple in our community, and have been since 1916."
Golf has been played at Oakland Hills since 1916 and the venue has hosted the US Open six times and the Ryder Cup in 2004. It has also staged the PGA Championship on three occasions, most recently in 2008, when the winner was Irishman Padraig Harrington.
Andy North, who won the 1985 US Open at Oakland Hills, called the clubhouse "a huge part of our golf history."
There have been no reported injuries or casualties, as the situation is still developing.
Cover photo: Screenshot/Twitter/TwpPolice