Yacht goes up in flames as passengers and dogs jump overboard
New Castle, New Hampshire - A dramatic fire broke out in New Hampshire over the weekend, but in an unusual scene, it was a 70-foot luxury yacht that suddenly went up in flames.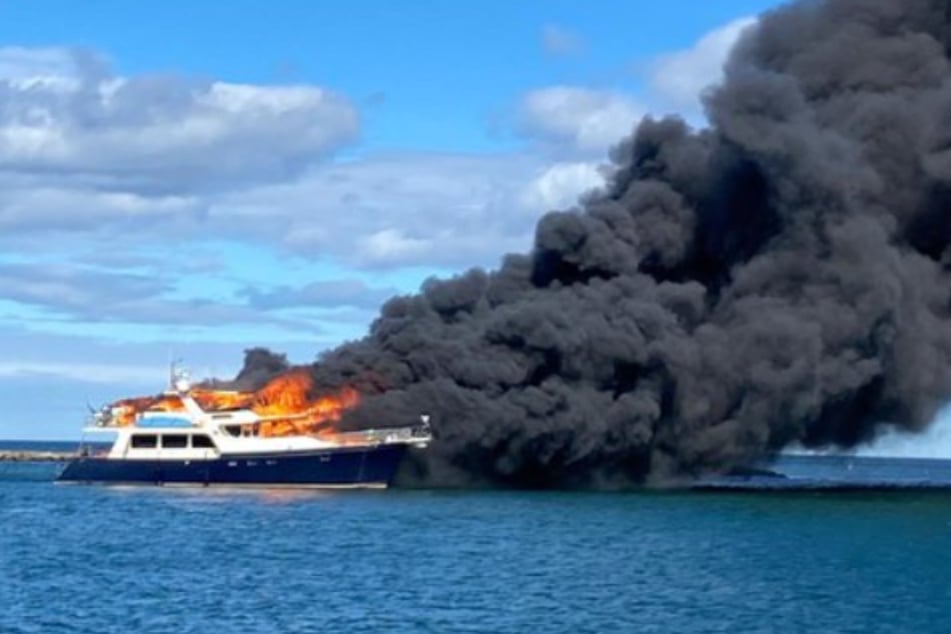 The intense fire explosion occurred onboard a yacht on Saturday around 4 PM, as three people and two dogs had to escape from the burning ship via a courageous jump into the water.
The luxury yacht, called the Elusive, was on its way to a marina on the Piscataqua River in New Castle when the group of passengers noticed black smoke coming from below deck, according to New Hampshire State Police.
The group members and their dogs were able to save themselves with a leap of faith into the water below, as black smoke billowed behind them.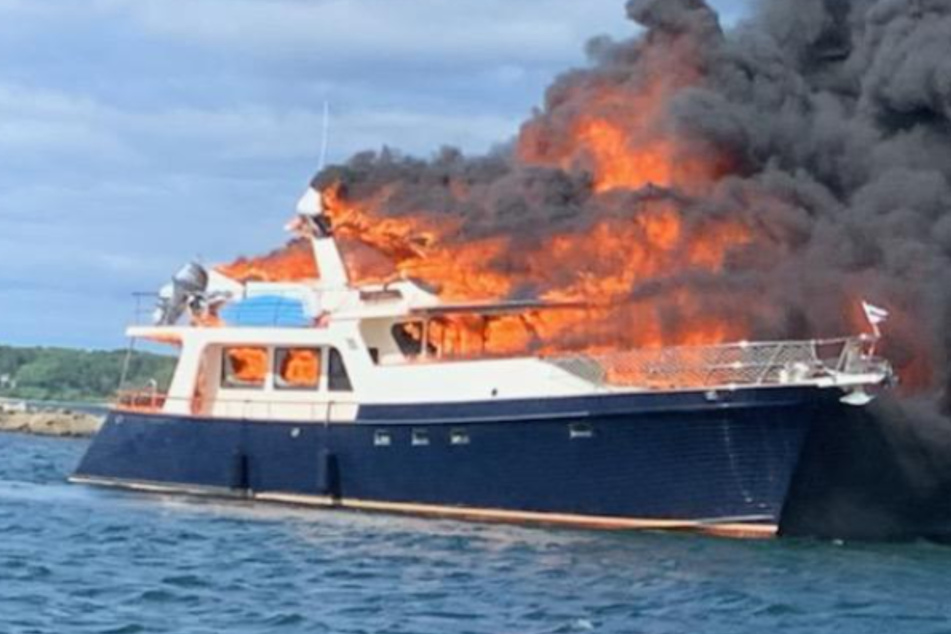 Yacht fire's cause may never be found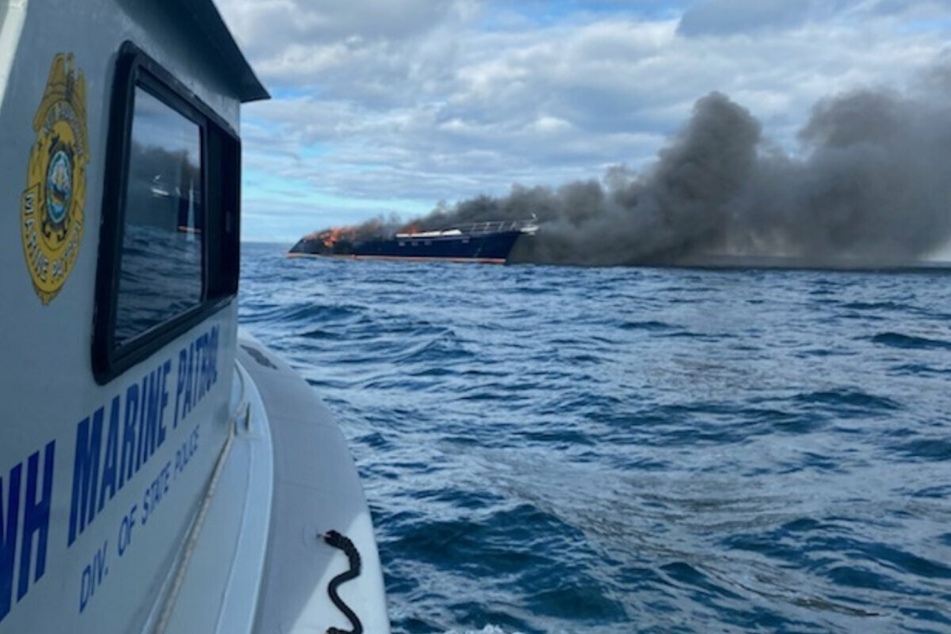 The silver lining is that the sailors and animals are now reportedly doing well. All five were rescued by boats in the vicinity, when they were taken to a nearby hospital and then released.
"Update: The dogs are safe and doing well," the police said.
The yacht, however, is a different story. Hours later, it had burned completely and sank into the water. Police confirmed the boat sank roughly 75 feet, and will not be recovered.
Authorities investigating the fire's cause said there may never be an answer as to why this happened.
"We don't know what caused the fire and we probably never will because the boat burned down to the waterline and there is nothing left of the boat," Sgt. Steve O'Conner said.
"This boat was their home," he added of the yacht's passengers. "They lived on this boat, so everything they owned was gone."
Cover photo: Twitter/New Hampshire State Police