Today's horoscope: Free daily horoscope for Saturday, June 3, 2023
You've got the power to make your dreams come true. Use the powers that the universe sends your way to thrive at work and in love. Let your daily horoscope guide you this Saturday.
Your free horoscope on Saturday, June 3, 2023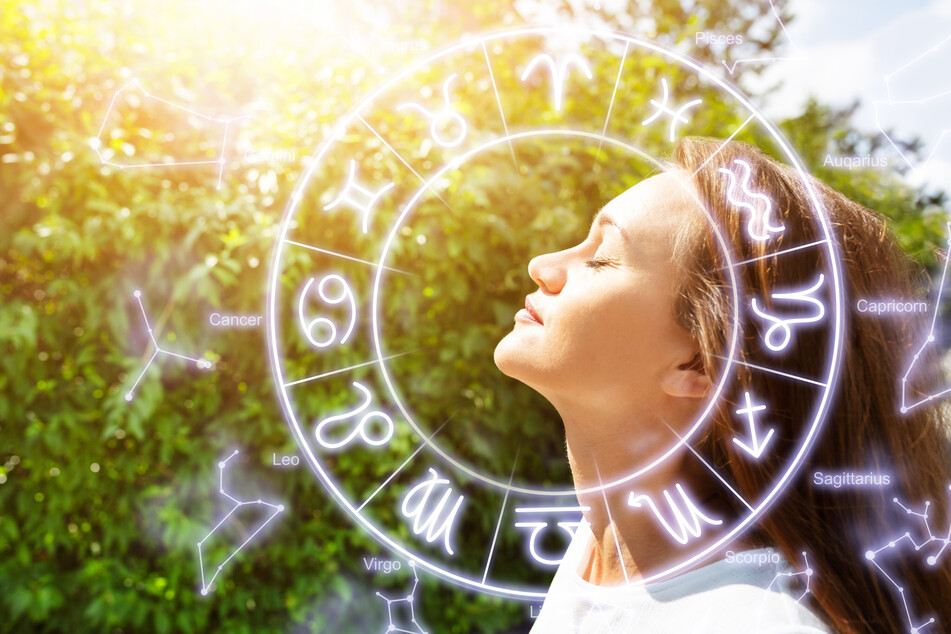 Aries, Taurus, Gemini, Cancer, Leo, Virgo, Libra, Scorpio, Sagittarius, Capricorn, Aquarius and, Pisces, did you know that the Moon is almost full?
This Saturday, the Moon is a sliver short of full in the sign of Sagittarius. This means there are some adventurous vibes in the air.
Do you suddenly feel the need to step out of your comfort zone and try something new, like a strange flavor of ice cream? Now is the time.
Your horoscope reveals how the stars and planets affect your zodiac sign in matters of the heart, at work, and when it comes to your health. It can also be used to inspire you.
Dare to hitch your wagon to the stars and dream of bigger and better things. Your guide awaits below.
Aries horoscope: March 21 - April 19
Work on turning skepticism and distrust into confidence with your coworkers. Don't you dare start flirting with those in your friend group, it will lead to trouble.

Taurus horoscope: April 20 - May 20
You are trying to figure out why you do the work you do. If you can't find the meaning you crave in your profession, now is the time to make a radical change. Just remember this kind of decision shouldn't be made lightly. Embrace joy and you'll find new love.

Gemini horoscope: May 21 - June 20
Don't take credit for others people's work, or let others take credit for yours. It's time to have frank discussions at work. Take time out to prepare and bring up all your concerns.

Cancer horoscope: June 21 - July 22
Put in a tad bit more effort, and success will come your way. What's holding you back? Have confidence and work on communicating more effectively today.

Leo horoscope: July 23 - August 22
The stars are in the right place for love. Anything that stands in your way right now won't keep blocking you for long. Cupid is coming.

Virgo horoscope: August 23 - September 22
If you find yourself dealing with superiors and the authorities in a negative light, don't worry. Luck is on your side and you may get special treatment. Be aware today: tears and joy may come as a pair.

Libra horoscope: September 23 - October 22
Take time out to go on a walk today. Moving around will help you clear your mind and let go of any built up stress. Don't blame others for your setbacks at work. Take a good look at what you're doing instead.

Scorpio horoscope: October 23 - November 21
As a water sign, you win everyone's trust. Today, your powers of seduction and strength are simply irresistible. Use it for good.

Sagittarius horoscope: November 22 - December 21
You love both socializing and relaxing. Do a bit of both by spending time outside and or going to a new café with outdoor seating and friends. You're a great team player. Keep honing your skills, and you'll find a new way to make bank.

Capricorn horoscope: December 22 - January 19
It's good to prioritize your goals, just make sure you keep being kind to others. Don't do something because you feel guilty or obligated.

Aquarius horoscope: January 20 - February 18
You're no longer under pressure and things are looking up. Aquarius, maybe you should hold off on making more plans, things are already hectic enough.

Pisces horoscope: February 19 - March 20
Take care, your tummy might be full of butterflies today. Time to get back into the habit of going to the gym. Physical activity will do you some good.

Cover photo: 123rf / andreypopov