Today's horoscope: Free daily horoscope for Thursday, May 11, 2023
You've got the power to grab your destiny by the reigns. Let your daily horoscope help you make the most of this Thursday!

Your free horoscope on Saturday, May 1, 2023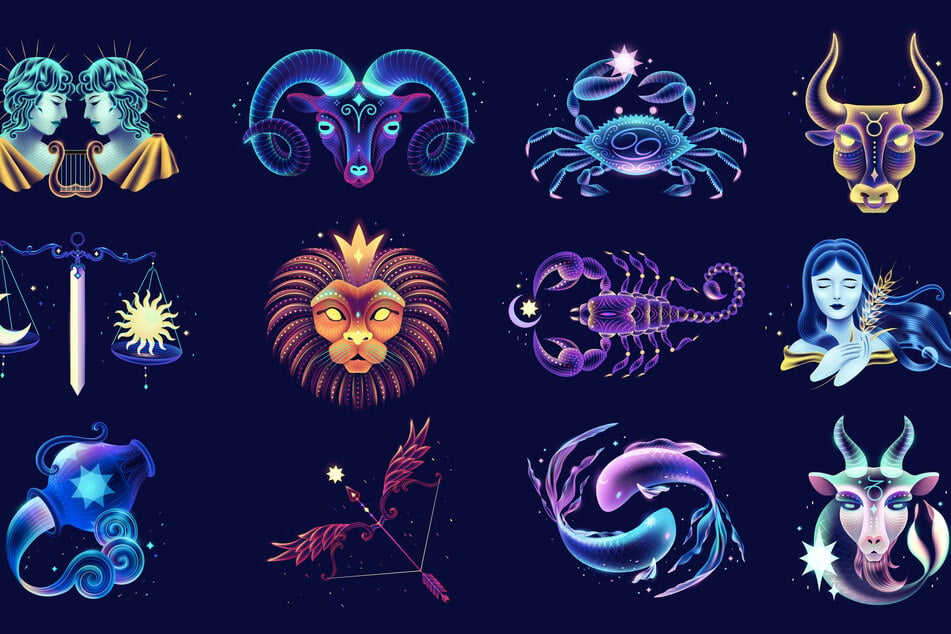 Is your zodiac sign about to get hit with radical vibes from the universe?
Whether you're a Pisces, Aquarius, Capricorn, Sagittarius, Scorpio, Libra, Virgo, Leo, Aries, Taurus, Cancer, or a Gemini, your horoscopes are a roadmap to a better life.
Are things about to start looking up in love or at work? The Moon is in the air sign of Aquarius today, meaning many may be attracted to the novel, unique, or strange. The question today is if you should give in to that whim.

There's also a slight complication: the lunar alignment with Mercury can make communication a doozy. Making your point may be difficult, and you may not be able to find the right words for your feelings.
Let the stars guide you through the waves of energy the universe has sent this Thursday.
Aries horoscope: March 21 - April 19
Let go, Aries, and you'll be able to enjoy carefree hours with your sweetheart. You've got some magic slumbering inside you, maybe It's time you get to know it.

Taurus horoscope: April 20 - May 20
You've got a real big heart. You like to help others out financially when you can, but remember you've got to set boundaries. There are some promising romantic signals out there today.

Gemini horoscope: May 21 - June 20
You've done enough thinking, you shouldn't postpone that decision-making any longer. Besides, the problem won't solve itself. Silence can be transformative, consider taking a step back to regenerate in the near future.

Cancer horoscope: June 21 - July 22
Some minor squabbles are coming your way soon. But the tension won't last. Don't surrender to your emotions. Focus on understanding them instead.

Leo horoscope: July 23 - August 22
Open conversations will resolve any misunderstanding. Enjoy the time you spend with new people and old friends.
Virgo horoscope: August 23 - September 22
Your partner has different needs than you do at the moment. Try not to ask for what they can't give. People are about to notice you. Your diligence and reliability will help you to get ahead professionally.
Libra horoscope: September 23 - October 22
Worries and financial issues melt like lemon drops. Surprising things inspire thoughts, feelings, and actions. Use this energy to talk to your partner.

Scorpio horoscope: October 23 - November 21
Charming and clever as always, you flirt your way into someone's heart. Still, you've still got mixed feelings about their suitability.
Sagittarius horoscope: November 22 - December 21
A daring flirt tempts you into playing a dangerous game. It's high time you asked yourself what kind of relationship you need. How much space is necessary for you to flourish?
Capricorn horoscope: December 22 - January 19
Your partner wants a loving cuddle session. Sincerity towards others or yourself isn't your thing at the moment. This may make you very vulnerable. When was the last time you hung out with your friends? Maintain your close contacts!
Aquarius horoscope: January 20 - February 18
Why are you being so demanding, do you want to be single forever? Now isn't the time for big leaps, you're not 100% healthy yet. Allow yourself to rest.
Pisces horoscope: February 19 - March 20
Your home looks like a tornado blew through, again. You've got to be involved in your partnership. Show you're committed and the arguments will abate.
Cover photo: 123rf/hstrongart